Whitney Pier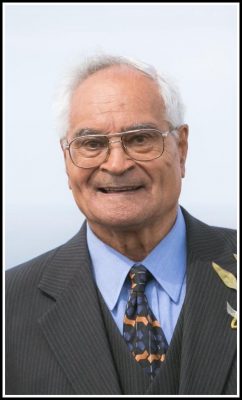 It is with deep sorrow that we announce the passing of Kevin 'Butch' Best on Wednesday, June 24, 2020 at the Cape Breton Regional Hospital, Sydney, after a brief illness.
Born on June 18, 1941 in Sydney, Butch was the son of the late James E. and Mary M. (Corbett) Best.
Butch is survived by his brother, Jim Best; sisters-in-law, Ethel Best and Sylvia Kuzyk; children, Denise (Dwayne) Fraser, Kevin (Wanda) Hewer, Howard Borden and Hannah (Brad) Grant; nine grandchildren; three great-grandchildren; a number of nieces and nephews; as well as his special nephew, Billy (Shirley) Corbett .
Besides his parents, Butch was predeceased by his sister, Frances 'Shine' Corbett; brother, Winston Best and nephew, Alphonse Corbett.
The family of Butch Best would like to acknowledge the staff and physicians on 4B at Cape Breton Regional Hospital and Dr. Chris Lawand for their care and compassion during his illness.
In lieu of flowers, donations in memory of Butch can be made to Diabetic Association of Canada, Cancer Patient Care Fund at the Cape Breton Regional Hospital, or a charity of your choice.
There will be no visitation and cremation has already taken place. However, a memorial service and interment will be planned at a later date.
Funeral arrangements are entrusted to the care and direction of Pier Community Funeral Home.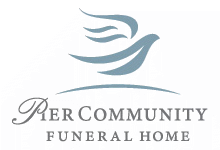 Online Condolences
Denise, Howard, and extended family, please accept my sincere condolences on the passing of your dad (grandfather). I haven't seen him since I was a child, but I remember his visits to Sydney from Ontario. My thoughts and prayers are with you as you grieve this tremendous loss to your family.
From:  Ethel Coward Tomlinson
Please accept my condolences on the loss of Butch. He was always smiling and warm when I would run into him.
Please know your family are in my thoughts and prayers during this difficult time.
From:  Cecilia Coward
Jim & Ethel: Sorry to hear of your brother's passing. The death of a family member is always difficult especially during these troubling times. My prayers and thoughts are with you.
From:  Mardy LAMBERT
My Condolences to all those for the loss of Butch, he was always nice to me as a child whenever I went home to the Pier to visit my grandmother Mary Best
From:  Cory Bryan , son of Kathleen Bryan I am Jim Son.