Sydney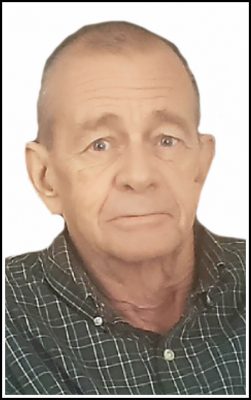 It is with heavy hearts that we, the family of Michael Bates, age 67, announce his passing on Wednesday, June 24, 2020 at home, surrounded by his loving family.
Born on September 2, 1952 in Sydney, Mike was the son of the late Michael and Jean (Williams) Bates.

He is survived by his loving children, Gina Bates (Joey MacFarlane) and Lisa (Dwayne) Moore; the pride of his life, his grandchildren, Bryden MacFarlane, Kaeghan MacFarlane and Caitlyn Moore; sisters, Juanita Bates, Lucy Ann (George) Lewis, Eva (Tom) Brushett and Gerardine Bates (Byron Best); as well as his many nieces, nephews, family and friends.
Besides his parents, Mike was predeceased by his loving wife of 44 years, Margie Bates and his grandson, Bryson Moore.
A special thank you to the Palliative Care Team and VON as well as to Dr. Critchley, your professionalism and compassion was second to none.
As per Mike's request there will be no visitation. A memorial service will be celebrated at the Pier Community Funeral Home, Whitney Pier, 1092 Victoria Rd. (entrance on Church Street) on Wednesday, July 1, 2020 at 11 a.m. with Father Paul Murphy officiating. There will be a small reception to follow and interment, with immediate family only, will be at Forest Haven Memorial Gardens, Sydney.
Donations in Michael's memory may be made to the Canadian Cancer Society.
Funeral arrangements are entrusted to the care and direction of Pier Community Funeral Home.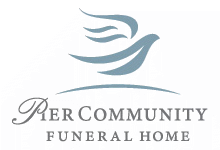 Online Condolences
Our thoughts and prayers are with you and your family
From:  Ralph and Mary Neville
please accept my deepest sympathies on the passing of your brother Mike. Thoughts and prayers to the family .
From:  Beth Hynes {Gosling]
Lisa and Dwayne, so sorry to be reading this. Know that you are in my thoughts and Prayers. May all the GREAT MEMORIES you have help you through this sad and difficult time.
From:  Carol MacPhee
I am saddened to learn of the passing of Mike Bates. My deepest sympathy to his family. I have known Mike since elementary school (Holy Redeemer Boys School) and worked with Mike at the International Coal Piers. An extremely nice man and friend. He will be missed and remembered well.
From:  Lorne Gallivan
We just lived up the hill on East Broadway the Smith family. Mike's father delivered coal and cleaned our yard. We knew Mike going to school. We wish to offer our sincere condolences, May Mike's soul RIP eternally with God our Heavenly Father and Jesus Christ our lord and savior God Bless the family!
From:  Dan & Nancy Smith
Sending our deepest sympathies to you all. Micheal was a great guy and leaves us with a lot of fond memories. May he Rest In Peace.
From:  Paul and Donna Barrett
Gina, Lisa and family, we are so very sorry to hear of Michael's passing. Thank you to George for taking the precious time to let us know. Michael is such a wonderful man. My Dad, Milton, thought so much of him and often talks about the great times they had working together at Admiral Corp. in Halifax back in the day. I remember always heading to Cape Breton so our families could spend the beautiful summers their camping together – such wonderful memories. Your Dad (and Mom) always made special trips to see us in Sackville and celebrated all the good times and mourned every loss with us. Our sincere condolences as you go through this difficult loss of your Dad, being extra difficult as it comes so close to the loss of your Mom, Marg. We do hope they are dancing and holding each other tight while watching you all from Heaven. Love Milton Hubley and his youngest daughter Bobbi-Lynn.
From:  Milton Hubley and Bobbi-Lynn Keating
Our thoughts and prayers are with you. Sincere sympathy to all family members. Cousin Donna.
From:  Donna and David MacDonald