South Bar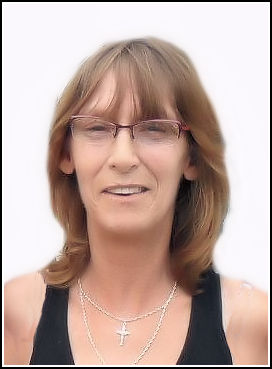 It is with great sadness, we the family, announce the passing of Bev Balcom on Tuesday, June 23, 2020 at the Cape Breton Regional Hospital, Sydney.
Born on September 25, 1956 in Liverpool, Bev was the daughter of the late Robert and Rachel (Thistle) Balcom.
Bev is survived by her children, Chris (Mary), Edmonton, AB, Denitra (Cyril), Sydney and Kendra, Calgary, AB; grandchildren, Jessica, Lohgan, Sydney, Max, Skye, Kyra, Jon, Paul and Victoria; siblings, Jerry (Cathy) Balcom, AB, Sharon Batchalor, Milton, Diane Hanley, Milton and Gail Balcom, BC; as well as her fur baby, Kaeko.
Besides her parents, Bev was predeceased by her brother, Bobby Balcom; sister, Anna Mosher and her beloved baby brother, Greg Balcom.
Bev loved to socialize and spend time with her family and many friends. She enjoyed playing cards and dice. She loved her cat, Kaeko. Bev will be remembered by her family and friend for being carefree and fun loving.
Visitation and memorial service to celebrate the life of Bev Balcom will be held at Pier Community Funeral Home, 1092 Victoria Rd. (entrance on Church St.) Whitney Pier on Saturday, June 27, 2020. A gathering of family and friends will take place from 12 noon to 1 p.m. with the memorial service to follow at 1 p.m. in the All Faith Chapel with Rev. Sheldon Chant officiating. Private family interment will take place in Baptist Cemetery, Liverpool.
In lieu of flowers, donations in memory of Bev can be made to the SPCA Cape Breton Branch.
Funeral arrangements are entrusted to the care and direction of Pier Community Funeral Home.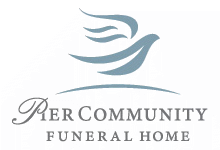 Online Condolences
Sorry to here of Bev's passing, our thoughts and prayers are with
all of you at this sad time. Jean, Janet and the rest of the Oickle family
in Liverpool
From:  Jean Huskins
Saddened to hear of Bevs passing, I went to high school with Bev, and have many fond memories. I'm sure she will be missed by all that knew her
From:  Becky Williams ( Oliver )
I am so sorry for your loss
I spent a lot of time with Bev when we were young
We had so many laughs
From:  Joy (Thistle) Young
To all of the family, we are so sorry to hear about Bev's passing. I didn't realize she was only a year younger then me. She was always Gail and Anna's little sister. Please know that we are thinking about you all and hope your memories will help you through this heartfelt time. Take care, Ted and Sherri
From:  Ted and Sherri Roy
We were never close but Bev staid with us for a time. I think of the girls now. My condolences.
From:  Lorraine (Kyle) Edgar
Denitra, Kendra and Chris,
I was saddened to learn of your Mom's passing. She & I had many fun times together in Liverpool and Grande Prairie.
She will be greatly missed by many.
From:  Jeannette Rogers