Sydney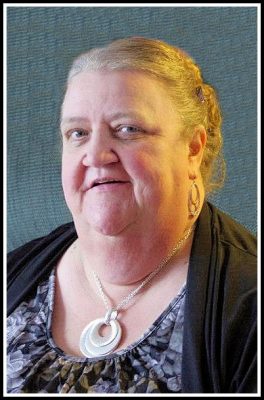 It is with overwhelming sadness that we, the family, announce the passing of our wife and mother, Linda on Saturday, May 9, 2020 at the Cape Breton Regional Hospital, Sydney with her husband and daughter by her side.
Born on Novembers 6, 1953 in Sydney Linda was the daughter of Christina and the late Bernie Gallaway.
Linda was a graduate of Holy Angels High School in Sydney. Mom worked many jobs from nurse's aide to bookkeeper, but nothing was more important to her than her job of raising a family. Linda met the love of her life, Greg, and they were married on July 2, 1975. They were inseparable. There was nowhere they did not go together and nothing they wouldn't do for one another. Mom loved to go for drives with Dad. They went everywhere, and as their family grew so did the size of their vehicle. There was not a Sunday in any season, that we were all not loaded up in the car, picnic baskets in tow, off to a beach, picnic park, or her beloved Big Pond. From watery blueberry pies to the making of banana peel tag memories were always being made. Linda's love for her family was unwavering. Mom and dad's love for each other and for their children and grandchildren and fur-baby, Gabby was extraordinary.
Besides her mother, Linda is survived by the love of her life and best friend, Greg; three children, Stacy (Darren Poirier), Cindy (John) Bond and Christopher (Jen); eight grandchildren, Matthew, Jessica (Steven LeCoure), Candace, Chelsey, Marlee, John, Jefferson and Keira; two great-grandchildren, Alexander and Savannah; siblings, Bernadette (Douglas) Confiant, Daniel (Laurie), Stephen, Theresa MacLean, Blaine (Natalie); in-laws, Ken (Alena) Ferrar and Paul Tilley (Wilma); sisters-in-law, Donna Ebsary and Gladys Lundrigan; as well as numerous nieces, nephews and cousins.
Besides her father, Linda is predeceased by her siblings, David (in infancy), Kathleen Ferrar and sisters-in-law, Sherry Gallaway, Patricia Roberge and Mary Donais.
As per Linda's wishes, there will be no visitation or service.
Donations in Linda's memory may be made to the Crohns and Colitis Foundation Canada or charity of your choice.
The family would like to thank the Palliative Care Staff, ICU staff and lastly but certainly not least, the entire Emergency Department at the Cape Breton Regional Hospital, especially Nicole Young who during these strange and frightening times, treated our mother the way we would have. Each and everyone one of you (though too numerous to name) are exceptional, and we are forever grateful. Thank you.
Funeral arrangements are entrusted to the care and direction of Pier Community Funeral Home.
Mom, we miss you already. Rest peacefully.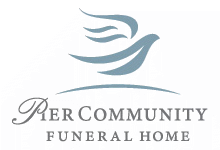 Online Condolences
Cindy & Family
I'm very sorry to hear of your Mom's passing. I know how close you were, & it's devastating to lose someone you love so much… moms are extra special in our worlds.
Know I'm thinking of you at this time. My prayers to you. Bev
From:  Bev Devereaux
Got to know Linda through working with and as a friend to her husband Greg.Lovely Lady ,always pleasant and thoughtful,a perfect match to Greg and you could just tell they loved each other dearly.My condolences to Greg and Family
From:  Gord Musgrave
Greg and family
We are sorry to hear of Linda's passing, She was a beautiful lady. Hugs
From:  Nadine, Sheldon & Angela Saccary
Danny,Laurie,Blaine,Theresa, so sorry to hear of your sister/inlaw's passing. Our thoughts and prayers are with you all at this very difficult time. Bruce and Jackie (Cormier) Matthews.
From:  Bruce Matthews
I'm so sorry to hear about Linda, she was such a kind, caring person. Condolences to all your family.
From:  Donna Debison
Too our extended Gallaway Family . Our thoughts and prayers are with you.
From:  MIke and Rachael Ferrar and family
We are so sorry to hear of Linda's passing at this very unusual time. We hope you find peace in family and friends.
From:  Kevin and Lorraine(cousin) Deveaux
Greg & Family,
So sorry to see of Linda's passing this morning. I know that she will be missed greatly by you and the children. Life is not always as we would like it to be but know that Linda is now in a much better place where sickness is never going to be her burden again. Greg I will have you and the family in my prayers this evening. God Bless & keep you all.
From:  Sandy Langer
Christina, Blaine and Natalie,
Sorry to hear about Linda. Our thoughts and prayers are with you. God Bless
From:  Mike and Honorine MacMullin
Very sorry to hear of Linda's passing.Our sympathy to all your families.
From:  Bob and Arlene McCarron
We are so sorry yo hear of Linda's passing,. Know that our thoughts and prayers are with you all at this time. She was a good woman.
From:  Chris and Linda Kieley
So sorry to hear of Linda's passing! You all are in my prayers, she was a beautiful person inside and out and I miss being one of her homemaker's since their move from Point Edward!
From:  Vera Miehm
Very sorry , Blaine to hear about the passing of your sister. May her love and kindness live on in her family and friends.
From:  Brian Mac Donald
We are so sorry to hear of Linda's passing. She was a beautiful, kind lady who was so positive and friendly and always had a smile for everyone. May your wonderful memories bring you comfort at this difficult time. Our thoughts and prayers are with you Greg and family.
From:  Cliff and Joyce Morrison
I was so sorry to read about your Mom's passing in the newspaper. My deepest heartfelt sympathy to you, Greg, Stacy, Cindy & the family. May you find comfort in your memories of her.
From:  Heather Robson
Our thoughts and prayers are with you Stacy & family.
From:  Joe Mac Intyre
So sorry Greg to hear about Linda – one of the nicest ladies I have ever met. I know she will be dearly missed by all whom had known her .
From:  Gerry Rendell
My deepest and heartfelt condolences to Greg, Stacey, Christopher and Cindy on the loss of a very beautiful wife and mom. She had such a free spirit and forever had a smile for everyone around her. She has to be one of the kindest and loving persons I've ever know. My prayers go out to you guys as well as Linda and the rest of the families. My thoughts and prayers are with you at this very difficult time. God Bless you all. RIP DEAR LINDA.
From:  George Mullins
Dear Christina and Family
Please accept my prayers and heartfelt sorrow on the loss of your much loved Linda.
From:  Donnie Ward