Sydney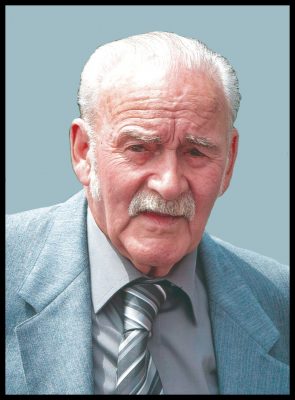 It is with great sadness that we announce the peaceful passing of Ernest Joseph 'Ernie' Poirier at home on Friday, May15, 2020.

Born on January 24,1935 in Cheticamp, Ernest was the son of the late William and Sabina (Covin) Poirier. Ernest moved to Sydney as a young boy and lived most of his life in Sydney.

Ernest is survived by his wife of 66 years, Valma (Vater) Poirier; son, Ernest 'Hopper' (Debra); daughter, Cindy (living at home); grandchildren, Jimmy (Angela), Shannon (Brian), Caitlin (Ryan), Charlotte (Adam) and Shelby (Jordan); great-grandchildren, Alyssa, Colby, Aidan, Brennan and Alex; brother, Daniel, Ontario; sisters, Mary (Victor), Cheticamp, Debbie, Lower Sackville and sister-in-law, Christine, Cheticamp; as well as many nieces and nephews. He will be missed by his fur companion, Milo 'Fluff'. Milo will keep his spot warm on the Couch.

Besides his parents, Ernest was predeceased by his brother, Joseph, Cheticamp and sister-in law, Stella.
Ernest was a proud truck driver for 48 years, working for various companies retiring from S&M Trucking. To all his trucking buddies, 'Automatic' says happy trucking.

Ernie loved the outdoors. Hunting and fishing were his favorite. One of his favorite pastimes was working in his garage, especially on his 1948 Ford truck. Ernie loved going for his coffee with his friends and will be sadly missed by his 'Timmy Buddies'.

Those who knew him, knew Ernest had a great sense of humor and was willing to help anyone. He was a kind man who was loved by all. Family was his priority, especially his wife.

As per Dad's wishes, cremation has taken place. There will be no service.
Donations in memory of Ernest may be made to charity of one's choice.

Funeral arrangements are entrusted to the care and direction of Pier Community Funeral Home.

"If Dad can't fix it, it ain't broke"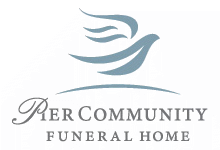 Online Condolences
Hopper, so sorry to hear of your dads passing. May he Rest In Peace. Love to Debbie and the girls
From:  Keith Murphy
My condolences , such a Great loss , will be tremendously missed
From:  Christina Poirier
Met Ernie during part of his trucking years.A kind and helpful person always had a big smile.My sincere condolences to his family.
From:  William Tobin
My condolences to the whole family. I worked with Ernie years ago at MULLINS COAL BANKS. GREAT GUY. QUIET AND I DONT think I ever seen him without his PIPE. LOL. Hopper and Cindy and all. My heart reaches out to you.
From:  Roger burns