Sydney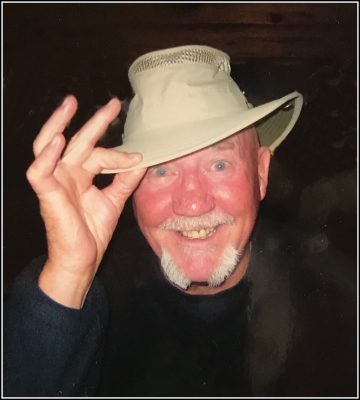 It is with broken hearts that we announce the passing of our dear Joseph 'Sugar Fox' Matheson, age 85, of Sydney, on Monday, May 4, 2020 in the comfort of his own home.
Born in Glace Bay, Joseph was the son of the late Joseph and Mabel Matheson.
Besides his parents, Joseph was predeceased by his brothers, Tom in infancy, Alexander 'Sandy' (Grace), Winnipeg and sister, Mabel Eva, Toronto.
Joseph is survived by his wife, Reta, Sydney; son, Michael, Edmonton, AB; daughter, Sherry, Dartmouth; grandchildren, Jaret and Emily, Dartmouth; sister, Mary Florence Jobe, Glace Bay; and the Sugar Fox leaves many cousins, nieces and nephews mourning his loss. He was larger than life to us all. A man who was determined to live life to the fullest and bring everyone along for the ride.

Joseph served our nation in Korea and was a career military man for 33 years. He served three tours of Germany, a tour of Calgary, a tour of Comox BC and finalized his career with seven years at CFS Sydney. During his time in the military he proudly became attached to the Airborne Regiment. He loved being a parachutist. The thrill was in the jump and the freedom of the airwaves beneath his feet.
Joseph was a boxer and won many championships in the ring. He loved all sports and there wasn't too many that he didn't excel in! He also was into judo, basketball, broomball, badminton, curling, but baseball and hockey were his favorites in his life. He grudgingly gave up playing for the Huff and Puffers, only because his knees gave out on him! He was an avid Montreal Canadian fan and the Bosox of Boston were his favorite teams!
Joseph was a man of strong convictions and steadfast in his loyalty to his friends. He had many sayings and quotes that we all draw on to express ourselves because he taught us well! He was a man who was loved and respected by many, the young and the old alike. He loved his children and grandchildren unconditionally! He was so proud of them all and their accomplishments.
Well, Sugar Fox, you have given us your final goodbye salute and you are wafting in the airwaves, a space you truly loved! We as a family will be celebrating Joes life at a later date, due to Covid-19. At that time, we will all be able to get together and tell so many wonderful stories of our loving husband, father, cousin, and friend!
Joe's final resting place will be at the National Military Cemetery at Beechwood, Ottawa, Ontario.
Funeral arrangements are entrusted to the care and direction of Pier Community Funeral Home.

As Joe always said "THESE THINGS SHALL PASS AND LIFE WILL BE SWEETER"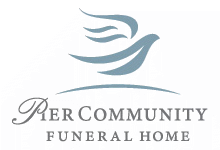 Online Condolences
Sorry for your loss, sounded like quite a guy. I am a distant relative, who didn't actually know Joseph, but know some of the family. Did you know he has an aunt who is still alive in the North Sydney Seniors Home. I would have loved to chat with him.
From:  Colin Waye
I've got so many wonderful memories of Uncle JoJo that I dont know what to say. So many joy filled summers and the occasional holiday with him, Rita, Dad and family. He was always a comical and generally spectacular character to share in his company. I must admit that the world feels like it's a little bit darker without his light. My condolences and love to Aunty Rita and the rest of the family.
From:  Sean Christopher McDonald
Dear Reta and family ,Sorry to hear of Joe's passing .My family and I have wonderful memories of times spent with Joe . Know he will be dearly missed . With Deepest Sympathy , Brian ,Shelly Mac Lellan & Family.
From:  Shelly Maclellan
Gary and I send our sincere condolences. Our thoughts and prayers are with you Reta and your family. God bless!
From:  Gary and Kim Chiasson
So very sorry for your loss , I have lots of fond memories of the Sugar Fox especially at CFS Sydney and our local hockey team …. Sincere Condolences to you Reta and family .
From:  Emile and Suzette Chiasson
Rita so sad and sorry to have read the passing of our Great Friend Sugar Fox. He was such a Great guy to play hockey with and hang out with.We so loved your visits before going to the main event for huff and puff events. We'll chat later. You take care Love Al and Florence
From:  Al and Florence MacDougall
To Reta and all Joseph's family our deepest sympathy to all his family, May he rest in peace.
From:  Mary and Joe Matheson—Glace Bay
Knew Joe at the Radar Base in Sydney,played hockey and badminton with him.Lots of fun with Joe.Rest in Peace old Soldier,condolences to Reta and family.
From:  Kent and Joan Murphy Orangeville Ont.
I worked in the CGEOs office at CFS Sydney and Joe worked in Supply. What a gentleman he was. I remember so well the personable and wise man he was. His presence was felt immediately wherever he went. My sincere condolences to Reta and the rest of the family. He leaves behind a wonderful legacy.
From:  Arlene McMullin Barron
So very sorry to read of Joe's passing. Our prayers and thoughts are with you and you family.
From:  Barry & Bev Campbell
Rita and Family: I am very sorry to learn of Joe's Passing. He and I served together at CFS Sydney and when I returned to Sydney after retirement, it was such a pleasure to note that you and Joe were living in the same community. Always jovial and interested in speaking whenever we met be at at our occasional CFS Sydney reunions, November 11 parades or at the local Mail Box, it was great to see Joe and learn of his continued activities which he enjoyed so very much. You and family members have lots of great memories to share and hopefully, they will help you move forward during these difficult moments. My sincere Sympathy to all.
From:  Dan Fraser
Rita and Family, our sincere condolences and prayers to you at this difficult time. Joe will be missed "at the table" at Br. 138. I will personally miss his cliches and quotes, even as a Leaf fan, his greeting "GO HABS GO" !! Rest in peace "Surgar Fox".
From:  Gary (Boomie) and Elaine Evely
Reta & Family – So sorry for Joe's passing. Keats and I so much enjoyed our friendship with you and him at the Base. He's 'up there' setting up darts, hockey and curling you can be sure.
From:  Keats & Brenda Biron
My sincere condolences to Reta and family on Joe's passing. He brought much joy to many lives. RIP Joe.
From:  Joe Black
My sincerest condolences to you and the family Reta. I have many fond memories of Joe, both on and off the ice, from my time spent at CFS Sydney. My thoughts and prayers are with you all.
From:  Harry Brow