Louisbourg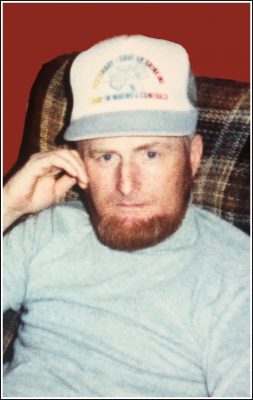 With saddened hearts we announce the passing of Daniel 'Red' Norman MacKeigan, age 77, who passed away suddenly on Wednesday, May 6, 2020 at home surrounded by his loved ones.
Born in Glace Bay, Red was the son of the late Rannie and Rosala MacKeigan.
Red was predeceased by sisters, Violet, Annie, Mary and Florence; brother, Gordon; as well as sister-in-law, Evelyn.
Red is survived by his wife, Shirley; daughter, Yvonne (Glenn) Cornforth; son, Dannie Jr.; grandchildren, Melissa, Joshua, Megan, Morgan and Brandon; great-grandchildren, Emmett, Aislyn, Soren and August; as well as his beloved sisters-in-law, Lucy, Eva, Mabel and Myrtle.
Our dad had so many friends that would go above and beyond for him, but we would like to take the time to reach out to a few of those special people and thank them for being his friend. Their names are Robert MacLean, Hughie Kaiser, Charley Lahey, Dannie McMillan and Seward MacKeigan. Rest easy Red.
Donations in memory of Red may be made to a charity of one's choice.
Funeral arrangements are entrusted to the care and direction of Pier Community Funeral Home.
A Hunter's Prayer
When I enter through the pearly gates
and come into your glory land,
instead of the mansion you promised, Lord,
how about just an ole tree stand?
J.D. Daller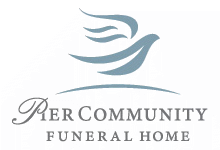 Online Condolences
Our sincere condolences
From:  Ralph and Mary MacMullin
Dear Shirley, Yvonne and Danny…how can I put into words at the moment how much I am going to miss him. My heart is broken for you! He had so much love and laughter to give! When I came home for a visit I always got my big smile and a hug. Oh my goodness…how much we sometimes laughed, so much we could barely stand up from laughing so much…sometimes with him and sometimes at him. I will miss that forever! He was always there to offer what help he could and I will never forget that! I am with with you in so much love. I can't be with you in person but know you are in my thoughts every second. When this pandemic is over I will be there! Love Eva
From:  Eva Burns
Condolences to Red's family and friends.
From:  Walter & Maureen (Kehoe) Butts
Dear Shirley and family , our prayers and thoughts are with you at this difficult time , we will all miss seeing Red on our lane and around Town. God bless you all .
From:  Raymond & Rosie Lahey & Family
Shirley, Yvonne, Dannie, and Families – Thoughts are with you during your time of sorrow, along with our wishes that the memories of your loved one bring you peace,strength, and comfort
From:  Debbie & Mike Mahon
My deepest Condolences to you and all of your family.
From:  Brenda Goyetche