Ingonish Centre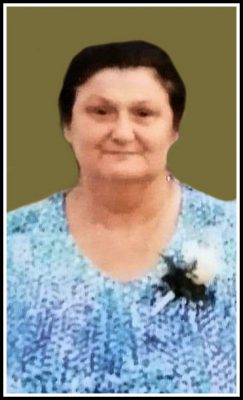 It is with broken hearts that we announce the passing of Rosemary Doucette, age 65, on Wednesday, May 13, 2020 at the QEII Hospital in Halifax.
Born on October 19, 1954 in Ingonish, Rosemary was the daughter of the Late Joseph and Mary (Burton) Doucette.
Rosemary is survived by her beloved daughters, Amanda Doucette and Angie (William McPherson) Doucette-McPherson; brothers, Frank (Barbara) Doucette, Fred (Lolit) Doucette and Edward (Charlene) Doucette; sisters, Debbie (Bill Kelly) MacKinnon, Mary (Lloyd) Snow and Darlene (Douglas Skinner) Doucette; as well as many nieces and nephews who were very dear to her.
Besides her parents, Rosemary was predeceased by two brothers in infancy, Franz and Albert.
Rosemary was a kind, generous, loving mother and devoted her life to her children. She always made time for family and loved spending time with them and ensured that nobody wanted for anything including her dogs Minnie, Lily, and Baldur. Her family was her everything, which also extended to all her nieces and nephews and their children as well. Her love was felt everyday by everyone she had the opportunity to share her time with.
The family would like to extend thanks to all the doctors and nurses at the Buchanan Memorial Hospital, the Cape Breton Regional Hospital and the QEII Hospital for taking care of our beloved Rosemary during her final journey.
The family would also like to express their gratitude to Patricia Fricker and her colleagues. Patricia provided so much help to Rosemary over the past few years, and it is greatly appreciated.
Due to circumstances there will be no visitation or service at this time.
Donations in Rosemary's memory may be made to the Buchanan Memorial Hospital Foundation.
Funeral arrangements are entrusted to the care and direction of Pier Community Funeral Home.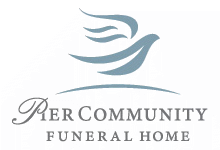 Online Condolences
Rip Rosey its your turn to fly and you are in no more pain. prayers go out to your kids and family your cous heather buffett white
From:  Heather White