Whitney Pier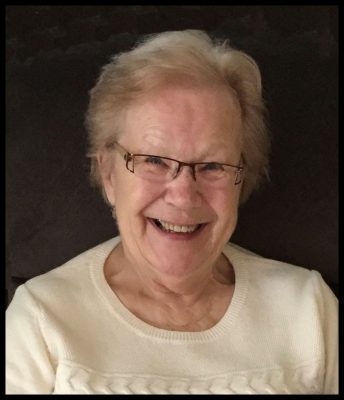 It is with broken hearts that we, the family announce the passing of Thelma Christine Ruth Darrow, aged 81, on Friday, May 15, 2020 at the Cape Breton Regional Hospital in Sydney, where she passed away peacefully in her sleep.

Born on January 29, 1939 in Sydney, Thelma was the daughter of the late Gilbert and Marjorie (King) Thorne.

Thelma is survived by her three children, Kevin (Wanda) Darrow, Sydney, Darrin (Kyley) Darrow, Peace River, Alberta, and Jason (Jennifer) Darrow, Calgary, Alberta; seven grandchildren, Kelsey Darrow, Jessie Darrow, Chrissie Darrow, Breton Darrow, Jordan Darrow, Charlotte Darrow and Madison Darrow; as well as many nieces and nephews, to whom she was known simply as "Aunt Toots".
Besides her parents, Thelma was predeceased by the love of her life Maurice 'Dook' Darrow and her brother, Wesley 'Butch' Thorne.
Thelma was a proud native of Whitney Pier. She believed strongly in education and graduated from the Business College in Sydney. Possessing sharp wit, unbelievable strength and a passion for continuous learning, Thelma taught herself a second language in French, in the mid 80s to translate many documents to help her husband trace his family tree. She was a talented seamstress making countless clothes, quilts and anything else requested of her for her children, eventually, her grandchildren and many others, many of those quilts are still in use today. She was an avid tole painter and was a talented baker/chef.
Before her retirement, Thelma was a part of the JR Mahoney Ltd team in Sydney River where she developed long lasting relationships with the owners and staff.
Thelma never liked to miss an opportunity to meet with her friends at the Sydney Casino. She was especially fond of the buffet dinners and enjoyed taking friends and family along with to her to celebrate the day.
When summer eventually came every year, Thelma could be found "Out on the Mira" at the family's treasured bungalow enjoying a drink in the summer breeze with her lifelong friend, Aunt Sis. She
also welcome many of her cousins from New Brunswick and beyond to enjoy the summer days right on The Mira River.

Thelma's two sons, Jason and Darrin want to extend a very, very sincere thank you to their brother, Kevin, his wife, Wanda and their three girls and their boyfriends who were there for Mom for the last 25 plus years while we continued our Alberta adventure. Whether it was simply picking up a few groceries or fighting through and over loaded medical system to get mom the help she needed, you guys were always there for her, "THANK YOU".
Thelma will be greatly missed by many. The family has requested that in lieu of flowers donations can be made to the CNIB in Thelma's memory.

Cremation has taken place, but due to the Covid-19 pandemic we will be announcing a memorial service at a later date followed by one heck of a party as per Mom's wishes.
Funeral arrangements are entrusted to the care and direction of Pier Community Funeral Home.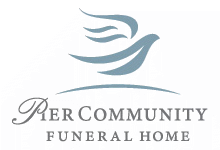 Online Condolences
So sorry to hear of your Mom's passing. She was a sweet lady. Always a pleasure to have a chat with Thelma.
From:  Donald and Carrie Donovan
Sorry for your loss, It was a privilege to spent the time with your mom memories and laughter, she was lovely and funny. My prayers are with you all. I was a home care worker .
From:  Barbara Kennedy
Kevin, and Family: Sending heartfelt condolences, on the loss of your Mom. So sorry for your loss, at this most unusual time. Take Care!
Sander and Bernadette
From:  Bernadette Taylor
Kelsey and Chrissie.
So sorry for your loss, my thoughts and prayers are with you both and your family.
From:  Rose Fraser
Am so sorry to learn of Thelma's passing. I've known her since the 1980's and it was always a pleasure to "catch up" with her every Saturday at the Bay. Although I hadn't seen her in a few years, I always wondered how she was doing. She was a kind, gentle person and a true lady. My deepest sympathy to her family; please know that others share your grief at this sad time.
From:  Joan Pettipas
We are so sorry to hear of your mom, Thelma's passing. She was indeed one of the nicest, sweetest people we have ever had the pleasure of knowing. Always a smile and kind word for everyone. She's with your dad now dancing with the Angels.
From:  Terry & June MacMullen
Our sincere condolences to Kevin, Darrin and Jason and their families on their Mom's passing. As next door neighbors on Benson Drive for 32 years until 2007, we certainly have great memories of Thelma over the years. May she rest in peace.
From:  Lawrence and Marilyn O'Callaghan
To All of Thelma's Family.
Thelma was a very important member of our staff at J R Mahoney Ltd . Always a smile and whitty humor and very kind hearted. We all have fond memories of her at work and our work place get together staff parties, Thelma and Dookie were great hosts . Our sincere condolences from the Mahoney Family.
From:  Wendell Mahoney
We want to offer our condolence to Thelmas sons n families , so sorry to hear of Her passing , we always had a chat n laugh whenever we met , she was a lovely person who won't b forgotten .
From:  jack n Mary Hawco
So sorry to hear of your Mother's passing Kevin/Wanda and family. Condolences to all of you..
From:  Lynn Hussesy
So sorry to hear of Thelma's passing.I will miss her and all the little sewing tips she shared with me and all the jokes she passed on to Bart.
From:  Shirley and Bart.
Kevin, Darrin and Jason, I was so sorry to hear of your mother's passing. My thoughts and prayers are with you all. Sonia Black & family
From:  Sonia Black
Kevin,Wanda & Families
I was saddened this morning to read of Thelma's passing. I first met your Mom when she began Home Care .( you were also there the day I came & may remember this ) She was so funny & spunky I liked her immediately. Then as we talked she asked if I was from the Pier & when I said I was , that set us together.. she said she knew it! You know how much she loved that. I know it wasn't easy for her not to be so independent but you were so kind & caring . I just had to send a note from one Pier girl to another . She was a privilege to have met.
From:  Bev Devereaux RN
We have lost a beautiful human being from this earth .But her memory will live on in everyone who had the privilege of calling her Mother , Grandmother,friend and beloved cousin…For ever loved ,Dianne .
From:  Dianne Cudmore
I'm am so sorry for your loss. She was a wonderful person and a great mom. I have some great memories of her and you 3 boys which I hold in my heart forever. Big hugs to Kevin, Darrin and Jason xo
From:  Ruthanne MacIntyre