Howie Centre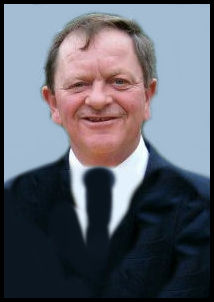 It is with great sadness that we announce the sudden passing of Edward Cosmos Campbell on Friday, May 1, 2020 at QEII Hospital, Halifax.
Born on June 13, 1953 in Sydney, Eddie was the son of the late Cosmos and Mae (Napman) Campbell.
Eddie had a long career as a truck driver where many of his friends fondly referred to him as 'Clunker' or 'Gumboot'. His favorite pastime was spending time with his friends at Tartan Downs and working with horses. His children and grandchildren were his pride and joy, for he could often be heard telling stories about them. Eddie will be missed by all who knew him.
Eddie leaves behind his wife of 46 years, Sharon (MacArthur) Campbell; children, Eddie (Jennifer), Jolene and Shelley (Colin) Vickers; grandchildren, Kelsey (Nyles), Rebecca, Ashton, Chloe, Keagan, Alexis and his little buddy, Samson. Eddie is also survived by his siblings, Sandra, Heather (Dave), Carolyn, Sherry (Sandy), Clifford, Kevin (Chrissy), Emma (Gordon) and Blaine (Margie); sister-in-law, Cathy Campbell; as well many nieces and nephews.
Besides his parents, Eddie was predeceased by brothers, John (Nancy), Bernie and Ritchie.
Due to social distancing, there will be a private family viewing only. Memorial service to celebrate the life of Edward Campbell will be held at Pier Community Funeral Home, Whitney Pier when circumstances permit.
Interment will take place in Resurrection Cemetery, Sydney Forks.
Donations in memory of Eddie, may be made to Heart & Stroke Foundation or charity of one's choice.
Funeral arrangements are entrusted to the care and direction of Pier Community Funeral Home.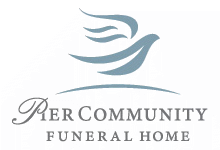 Online Condolences
Our condolences to Ed;s family and friends.
From:  John Shannon
sorry to hear about Eddie.
From:  David Boudreau
Dear Shelley and family,
We are so sorry to learn that your father passed away.
Thinking of you during this sad and difficult time.
Please accept our sincere condolences.
From:  Dan and Donna MacRury
Our condolences to Eddie's friends.
From:  Kaye Dilney and family.
Dear Sharon and Family, We are very sorry for your loss. Our thoughts and prayers go out to you.
From:  Donald and Mary MacPherson
So sorry for you loss. Thinking of you and sending prayers.
From:  Tiny Campbell
Sorry for your loss. Our thoughts and prayers are with you and your family at this difficult time.
Sincerely,
From:  Basil & Rose(Conohan) Kulczycki
So very sorry to hear of Clunker's passing, wish we could be their with you as a supportive family at this difficult time, our thoughts are with all of you. Allana, Deborah, Marlene, Brenda,Dougie and families.
From:  Allana Robar
Condolences to the family of Eddie ,I know clunker for quite some time, my thoughts and prayers are with you all .
From:  Michael Gillis
So sorry to read of Eddie's passing. He was well liked around Tartan Downs when I owned it.
His Mom and Dad lived on Prince Street when I was young.
From:  Louise Smith-MacDonald
Our sympathy on the loss of your Dad. Earl Campbell&Donna
From:  Donna Burke
SO SORRY TO HEAR ABOUT EDDIES DEATH. WILL REMEMBER HIM FROM BEING IN LOCH LOMOND. NICE GUY. OUR THOUGHTS & PRAYERS WITH THE FAMILY DURING THIS DIFFICULT TIME. 
From:  Sharon & Angus MadDonald, St. Peters
Sharon, Eddie Jr., Jolene, Shelley and respective families: So sorry for the untimely loss of Eddie. We're thinking of you and your pain and suffering at this unprecedented time. When time permits, it would be wonderful to get together and celebrate Eddie properly. He was quite the character, and I'm sure you all have stories that we'd love to hear. Until then, please do your best to take care. We miss not being there with you. Love, Cathy and Barry.
From:  Cathy MacArthur
Our thoughts & prayers are with you Sharon & family.
From:  Joe & Janice Mac Intyre
Dear Sharon.
Our thoughts and prayers are with you all as you journey those Eddie's passing. May the love and prayers of your family and friends bring you comfort at this difficult time, when togetherness is so limited. May Eddie Rest In Peace. God bless you all. Love and prayers, Viola and Ivan & Family.
From:  Ivan & Viola Doncaster