Sydney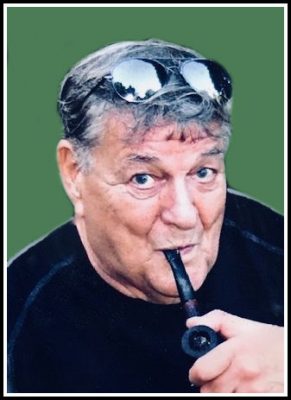 We regret to announce that Donnie Barrett, age 84, passed away peacefully on Monday, May 4, 2020 at the Cape Breton Regional Hospital in Sydney after a courageous battle with cancer.
Born on December 30, 1935 in Sydney, Donnie was the son of the late Victor and Mary (MacIsaac) Barrett.

After leaving high school, Donnie joined the Royal Canadian Airforce where he remained until 1972. His career took him to Summerside, PEI, Germany, Uplands, Ontario and Edmonton, Alberta. After returning home he became employed at AECL in Port Hawkesbury. In his younger days he very much enjoyed sports and was an avid hockey and baseball player where it was said that he could throw a ball through a brick wall. He loved watching all sports and was a true Blue Jays fan.
He is survived by his children, Mike (Susie) Barrett, Louisdale, Dawn Pynn (Bernie), Sydney and Kathy Dutrisac (Shawn), Cold Lake, AB; extended family, Don Agnew and his mother, Jean; siblings, Mary (the late Charlie) Warner, Sydney, Diane (John) MacDonald, Sydney and Ross (Valerie) Barrett, South Bar; 10 grandchildren; 11 great-grandchildren; as well as his special friend and companion, Patricia 'Tish'. The family would also like to acknowledge a very dear friend to our father, Bernie MacGuigan, for your kindness which will never be forgotten.
Besides his parents Donnie was predeceased by the mother of his children, Barbara (Kane) (Barrett) MacDonald and his brothers, Wayne, Dennis and Bobby.
A special thanks is extended to the nursing staff and doctors who tended to our father during his illness and to the palliative care and cancer units at the Cape Breton Regional Hospital, Sydney.
Due to Covid 19, we will arrange a celebration of life at a later date.
Donations in memory of Donnie can be made to the Hospice Palliative Care Society of Cape Breton County or the Cancer Patient Care Fund.
Funeral arrangements are entrusted to the care and direction of Pier Community Funeral Home.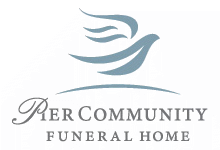 Online Condolences
Sincere condolences to the family from Cliff and Renie (Moss) Surette
From:  Irene Surette
We are so sorry to hear of Donnie's passing. A very knowledgeable and personable gentlemen. Along with his baseball and hockey skills he was a fantastic dancer. He will be missed by so many. R.I.P. Donnie.
From:  Gen MacLeod-Kevin Primmer
My deepest sympathy to Donnie's family. Donnie was {is} a tremendous person. Condolences!
From:  Frank Kokoska
We would like to send our condolences to the family so sorry for your loss
From:  Kevin and Charlotte Melanson
sorry to hear of Donnie passing
From:  Gerald Pino