Sydney / Weymouth, MA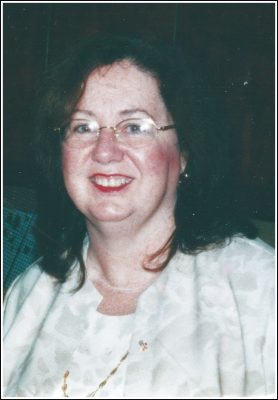 It is with great shock and sadness we announce the passing of Marilyn (Broderick) Small on Friday, April 10, 2020.

Born on November 25, 1951 in Boston, MA, Marilyn was the daughter of the late Joseph Clement and Margaret 'Bobbie' (Kendrick) Broderick, Weymouth, MA.

Marilyn had a passion for crafts and painting. She also loved to design personal cards, to send to her friends, family and love ones. Marilyn was gifted with an infectious smile, along with a kind and compassionate spirit. She was always willing to volunteer her time or go out of her way to plan a special event. She was devoted to her family and their well being. For this reason alone, she will be greatly missed, and forever in our memories. She has done many kind things for me as well as many others. She learned how to play many games and do puzzles and could do codes from the newspaper and was very good at it. She will leave a hole in my life as she brought so much into our lives. The people she was known by here in Cape Breton, know the gift we all lost. I have lost my best friend.
Marilyn is survived by her husband, Lansing Small; stepson, Alex (Kerry); granddaughter, Erin; brothers, Joseph (Karen), South Carolina, Mike (Patty), Braintree, MA and Matthew (Kathy); sisters, Helen and her daughter, Jackie, Veronica (James) and Cathy; special cousins, Mary Beth, Weymouth, MA, Jeanne, E. Wakefield, NH, Kathleen, Middleboro, MA and Lois, The Cape, MA; nephews, Taylor and Adrian, Toronto and Aaron, NH; close friends, Heather (Richard), Christine, Janeece, Calvin and Pat, Marilyn and Andrew, Greg and Bev and Bernie and Bob; as well as her extended family and her two dogs, Snowball and Maggie, who think she is a Saint. We miss her as I sadly write this…

A private family funeral service will be held at a later date.
In lieu of flowers, donations in memory of Marilyn can be made to a charity of one's choice.
Funeral arrangements are entrusted to the care and direction of Pier Community Funeral Home.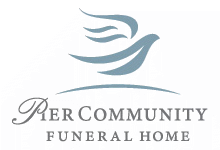 Online Condolences
Our thoughts and prayers are with you and your family at this time. Sorry for your loss.
From:  Estelle (MacKinnon) Reynolds
So sorry for your loss Lansing.Marilyn was a beautiful lady with a huge heart and smile. I truly enjoyed our visits and will remember her kindness
From:  Sabrina Strong