New Victoria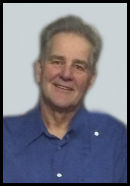 After a long and hard-fought battle with heart disease, Brother Greg was peacefully guided to his final destination by Mom and Dad on Wednesday, April 8, 2020.
Greg was born in Sydney on September 20, 1953.
Like most Cape Bretoners, he not only worked at the steel plant for several years but did his stint out West. Greg was noted as a perfectionist when it came to laying flooring or fixing and painting cars. Despite his gruff exterior and colorful word choices, he was a pussy cat inside.
Greg is survived by his partner of 30 years, Paulette Tilley; son, Mark; daughter, Shauna; step-son, Bobby and step-daughter, Jennifer. Brother Greg also leaves behind his siblings, Bernie (Phil), Raylene, Shelley (Ed), Darrell, Colleen (Hugh); as well as several grandchildren, nieces and nephews.
Greg was predeceased by his Mom and Dad, Ray and Frances Quinn.
As per Greg's request cremation has taken place. A family graveside burial will take place at a later date.
Donations in memory of Greg may be made to the Heart and Stroke Foundation or charity of one's choice.
Much thanks to all who helped Brother Greg through his life's journey!
Funeral arrangements are entrusted to the care and direction of Pier Community Funeral Home.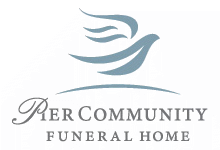 Online Condolences
Our deepest condolences to the Quinn family on Greg's passing. Our thoughts and prayers are with you.
From:  Rick and Sharon Preeper
Sorry to hear about Greg may he fly high with all the other angels RIP
From:  Crystal March
So very sorry to hear about Greg's death. Thinking about you all at this time. It's not easy to lose a sibling. My Deepest Sympathy!
From:  Judy Drover
Sincere condolences to you all.
From:  Dave and Sheila fraser
To all of the family. So sorry for the loss of your brother, father and partner. Our thoughts and prayers are with you in these trying times
From:  John & Janine Tubrett
To Paulette, Bernie, Phil, Raylene, Shelly, Ed, Colleen, Hugh and Darryl our deepest sympathy and prayers go out to you all. May Greg Rest In Peace.
From:  Mike and Debbie Snow
Heartfelt condolences to Paulette and family, on such a tragic, sudden loss. We did not know until we read about it. Very quiet, kind neighbour, passionate about his work, as witnessed by the late night light in his garage on many occasions. But always made time for a chat if one stopped by. An extremely difficult time in our crazy pandemic situation, marked by even more loneliness. Please know that you are in our hearts and on our minds, Paulette. So very sorry. Hold onto your precious memories Paulette, and let them give you strength in the days ahead. May he rest in peace
From:  Philip & Denise McNeil and family
I am so sorry to here of Greg 's passing .I worked with Greg on many jobs out west. Greg was as hard worker we had lots of laughs together. At home here Greg rest in peace my friend.
From:  Alan O'Connell