Dingwall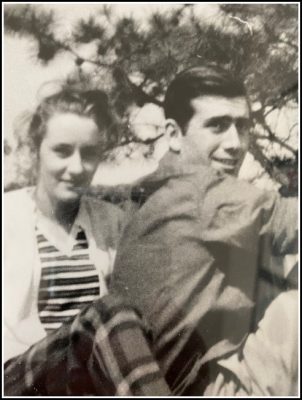 It is with heavy hearts that we, the family announce the passing of Helen Joyce Fraser, age 82, at home in the arms of her daughter on Wednesday, April 29, 2020.
Born in Dingwall on March 26, 1938, Helen was the daughter of the late Patrick and Harriett (Wilkie) Fitzgerald.
Helen is survived by her cherished husband of 62 years, Buddy; son, Ricky (Mary); daughter, Shannon (Mark); chosen daughter, Kalen (James); daughter-in-law, Gloria (Andy); grandchildren, Joe (Evan), Clayton (Sarah), Jillian (Chris), Hannah, Edward and Katherine; great-grandchildren, Sarah, Ian, Landen, Liam, Rylan, Jerzi, Kali and Xavier; sister, Rita; brothers, Kelly (Peggy), Lloyd, David (Ruby), Arlie (Brenda) and chosen brothers, John, Paul and Neil; sisters-in-law, Tena and Millie; brother-in-law, Herbie (Barbara); as well as many nieces and nephews whom were very dear to her.
Helen was predeceased by her son, Eddie; sister, Anne Marie; brother, Roy; sisters-in-law, Audrey, Lise, Marcella and baby Fraser, and brothers-in-law, Marty and Eddie David.

Helen was a kind, genuine, and selfless soul who was happiest spending time with her family and the many close friends she had throughout her life. She always made time to talk to everyone she met, and all conversations were peppered with lots of laughs. Helen enjoyed her grandchildren and great-grandchildren and treasured every moment she could spend with them. They spent many evenings playing board games, watching game shows, and going to bingo with her. They loved her stories, her cooking, her brutal honesty; and lovingly called her "Cranky Nanny". She enjoyed knitting, quilting with her friends, and playing cards, especially with her tarbish friends. She loved going on day trips with her sisters and close friends where an adventure of some sort was always assured.
From a young age Helen always enjoyed going out to work and worked at many local businesses where she made many lasting friendships. She had a passion for local history and ancestry; was a dedicated supporter of her community; and in her younger years she volunteered with numerous organizations. In her later years she supported and attended many bingos, card games, markets, sales, and other charitable functions. Helen also enjoyed a good friendly debate, especially with her brothers, who as she put it, had to occasionally be "straightened out".
Helen's home was a place where visitors were always welcome (except in her armchair) with someone dropping by for tea or coffee nearly every day. When someone needed a place to stay, whether for a few nights or a few months, all were welcome all the time.
At this time, we want to express our sincere gratitude to Joe for all you have done and thanks to our friends, neighbors, extended family, and local businesses for all your kindness and support during this difficult time. We also extend a special thanks to all the healthcare staff for the compassionate and professional care they provided to Helen during her illness including the nurses and doctors at Buchanan Memorial Hospital, Abby and Mary at the cancer centre, and the palliative care team of Jenna and Dr. Ritter.

By request, there will be no visitation or funeral. A celebration of life will be held at a later date.
Donations in memory of Helen, may be made to Pinkalicious North of Smokey or to Palliative Care, Buchanan Memorial Hospital.
Funeral arrangements are entrusted to the care and direction of Pier Community Funeral Home.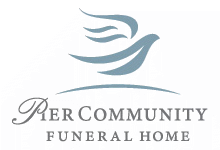 Online Condolences
Condolences to all at this very difficult time
From:  Natalie MacDonald
Shannon, very sorry to hear of your Mother's passing. Please accept our sincere condolences. Jeri and Buck.
From:  Geraldine Doucette
I am so sorry to hear about Helen passing. We worked at The Gingerman House together for many years. A wonderful person. My deepest sympathy to all her family.RIP dear friend.
From:  Cordella MacKinnon
I am so sorry for your loss. Your Mom was a great lady and great sister to my mom Rita. May you find peace and solace at this time.
From:  Maureen and family
Condolences to your family. Our Thoughts & Prayers are with you at this difficult time.
From:  Carol & Neiland
So sad to hear of my favorite cousin's passing. Enjoyed our chats when I managed to return 'home". We shared an interest in genealogy although Helen had much more knowledge of connections than I did. Buddy is also a fount of information so there was always lots to talk about. She will be missed by many. R.I.P.
From:  Angus MacLean