New Waterford/Sydney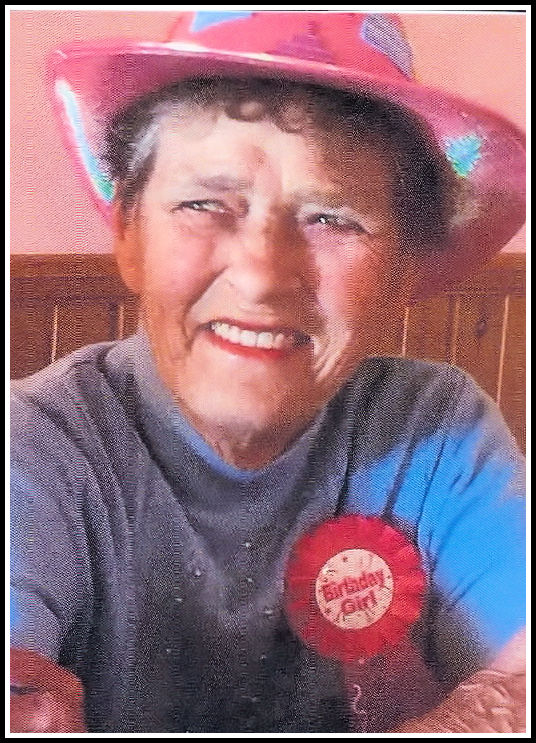 Judy Biron passed away peacefully in her sleep with her daughter by her side on April 2, 2020, at Maple Hill Manor in New Waterford.
Judy was the daughter of the late Angus and Carrie MacVicar.
Judy is survived by her children, Donna (Luke), Kenneth (Debbie), Darrell (Mary Jean), Ronnie (Kathryn) and Alan (Lisa); brothers, Tommy (Beatrice) and Carl (Karen); sisters, Helen (Bill) and Betty (Ross); grandchildren, John, Robbie, Kenneth, Max, Holly, Ashley, Kayla, Riley, Cody, Courtney, Katelyn, Rylan, Keats, Keagan and Erin; great-grandchildren, Jessica, Brett, Brody, Booker, Beau, Quinnlynn and Aspen; daughter-in-law, Jan; bother-in-law, Keats (Brenda) Biron; as well as many nieces and nephews.
Besides her parents, Judy was predeceased by her husband, Roger Biron, 2004; sons, Kevin, 2003, Keats, 2011 and Roger Jr., 2019; in-laws, Claude and Catherine Biron; sisters, Frances (Jack) Dickson, Ella (Alex) Chordis, Isabelle (Lee) Moulton, Winnie (Lyle) Hurd, Florence and Catherine; brother, Teddy; brother-in law, Kenzie Biron; nephews, David MacVicar, Ralph Dickson, Lyle Hurd and Nelson MacVicar; niece, Caroline Holland and great niece, Laura.
Family only Memorial service for the late Judy Biron will be held at Pier Community Funeral Home, 1092 Victoria Rd. (entrance on Church St.) Whitney Pier on Saturday, August 21, 2021, at 11 a.m. with Rev. Sheldon Chant officiating. Covid protocols will be practiced at the service and for those unable to attend, Live Streaming will be available on our website. Interment will be in Resurrection Cemetery, Sydney Forks.
Donations in memory of Judy may be made to a charity of one's choice.
Funeral arrangements are entrusted to the care and direction of Pier Community Funeral Home.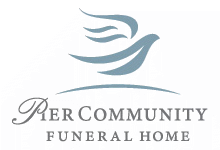 Online Condolences
To the Biron family, my sincere condolences to Donna and Luke. May the angels come down and greet her.
From:  Anne Marie Quirk
I'm so sorry Aunt Judy to hear of your passing.You were truly a remarkable lady and the best of an Aunt ever.You were so much like a mom to be in my younger years growing up and the countless times I spent at your home with you and Uncle Roger and rest of family Meant so much to my life.The countless smiles hugs and warm welcomes and motherly love I could never ever forget.Your smiles would melt anyone's heart.May you find peace and harmony Aunt Judy in the love of the Angels and heaven above.You are now back with Uncle Roger and your sons watching over the rest of your Children who are left here missing you with broken hearts.My heartfelt love and respect to this beautiful lady will never be forgotten.To the rest of her family From this cousin to you all,May God keep you safe and help you through this horrible time as we are going through a crisis and you are Grieving your Mom.Rip Aunt Judy and much love to rest of family.Your loving niece Sherry -Lee and to my cousins be strong I'm thinking and praying for you all. xo prayers sent out today .
From:  Sherry Lee Chordis