Sydney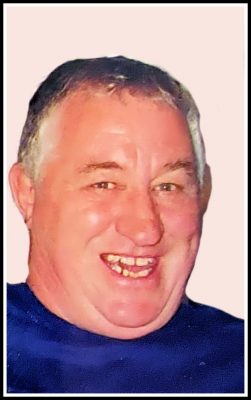 "Larger than Life" is the most apt description of our father, grandfather, great-grandfather, husband and partner. On Friday, March 27, 2020, Earl lost the biggest fight of his life.
Earl was born on September 28, 1947 to the late Thomas and Ethel O'Neil of Whitney Pier. Earl was the youngest of 13 children and cherished being a 'Pier Boy'.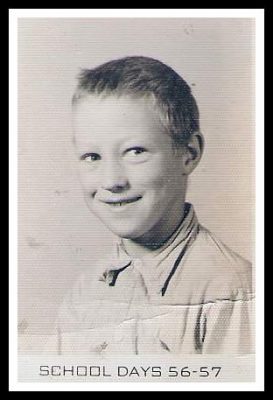 Earl left home at the age of 14 seeking better opportunities. Getting off the train in Toronto, he had only a $1.45 in his pocket. Lying about his age, he started working in construction in Kitchener-Waterloo and got his trade as a cement finisher. He worked construction and had side jobs cleaning carpets, delivering pizza and buying and selling used cars. At 17 he made his way back to Cape Breton, homesick. While stopping at Lingan Dairy for a pack of smokes, he was waited on by Valerie Ann Marie Jeanette Magliaro. They both claimed it was love at first sight. They dated for a year or two, then Val followed Earl to Ontario, married and started a little family. It began with Earl David, then Glenn Fraser and lastly, Larry Joe. Sadly, they lost Larry Joe in infancy, and Val wanted to go back home to Cape Breton. Earl made a foray back home and decided to leave the construction trade to open a convenience store.
They opened up Wapo's in 1973. It was the first of many joint business ventures the two of them shared. From Wapo's they went on to Simon David's Grocery, then the Meadows, Earl O'Neil Used Cars, Earl O'Neil Rentals, Used Furniture and Antique Sales. The last 10 years were devoted almost exclusively to his rental business, although he rarely said "no" to any business idea proffered to him.
Earl especially loved his annual deer hunting trips with Gerd Bruchsweiger, the late Dennis Wilkie and the rest of the boys and his Thursday night poker games.
In 2012, Val passed away and Earl lost his biggest fan and love of his life. Later lightning struck again when he met Sandy, another soul mate. Together they visited South Carolina, Florida, Cuba and Europe and had a great time together. We don't know what we would have done if Dad hadn't found Sandy.
Earl is survived by sisters, Sally (Hennick), Rose (Larry Wilkie) and brothers, Thomas and James (Snookie). Being from such a large family, and Val being from a large family, Earl is survived by hundreds of nieces, nephews and their descendants and remarkably, he always tried to meet and get to know all of them. Earl leaves behind son, Earl (Wendy); granddaughters, Tayler (Patrick MacInnis) and Chelsea (Michael Coombs); son, Glenn (Ronda), and their children, Tori (Michael Mastroianni), and his only grandson, Alex, his buddy.
Earl got his nickname 'Big Poppy' from his great grandchildren. His oldest being Charlie Ashtyne O'Neil, Merrick MacInnis, Lakelyn Coombs and Oliver Coombs. He always had a hug, kiss and a fiver whenever he would see them.
Also left to grieve is his partner, Sandy Anderson; her daughter, Vicki (Glen MacInnis); sons, Todd, Michael (Jill) and their daughters, Jordan and Audrey, who Earl thought of as his grandchildren. Earl loved the family dinners that Sandy had for everyone, where he could regale a whole new audience, and generation, with his stories and jokes, where his old material got a new life.
Besides his parents, Earl was predeceased by his son, Larry Joe; his beloved wife, Val, whom he always called 'Mouse'; sisters, Mary, Margaret, Bernadette, Grace, Catherine, Joey, Betty and brothers, Michael, William, and Jimmy Simpson (Bunny).
Special mention to lifelong friends, Gerd Bruckschwaiger, Brad McKinley, Steve Nicholson, Rudy Magliaro and Larry Wilkie (brothers-in laws), Dave Corkum, David Ranni, Greg Delaney and the whole Tim Hortons gang.
A special thank you to all the doctors and nurses at the Cape Breton Regional Hospitals ICU/CCU units. The care they gave Dad was unbelievable.
Cremation will take place with service and burial at a later date followed by a big party to celebrate a big life!
In lieu of flowers, the family requests that you write a memory or story of Earl to be shared at our celebration of life and send to earloneil@eastlink.ca
Funeral arrangements are entrusted to the care and direction of Pier Community Funeral Home.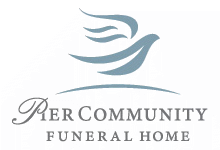 Online Condolences
Dear Sandra, Earl's Sons and Families:
So shocked to hear of Earl' passing. Shelly and I send our deepest condolences. He will be greatly misses. God Bless
From:  Shelly and June Brown
Deepest condolences to Sandy and the O'Neil family
From:  Allan and Judy Sampson
Glen-Rhonda & Family
I am so sorry 2 hear about your loss.Its been so many years since I had met your dad ( Earl) It was when I was asked to stand in your wedding & for the first few years after the wedding with Tori & Alex (that was a few years ago 😉 Glen both your parents were so loving & caring . I will never forget how they made me feel welcome , with all the food, laughter & jokes.
Your family is so lucky to have so many great memories.
Deepest sympathy
From:  Kathie McNeil
So sorry to hear of Earls passing. Thought and prayers for his family.
From:  Shirley Matthews
Sandra,sincere condolences to you and family.I know you have very happy memories of Earl and you will always have them in your heart.Janice and Billy
From:  Janice Mcphee / Billy Marsh
So sorry to hear about the passing of Earl.God Bless.
From:  Donna and Claude Peach
Goodbye Earl, you were always so funny to be around I will really miss you
From:  Mike Mac Donald
Our heartfelt sympathies to Earl's family! A great guy with a kind heart..always a jokester. Always made you smile! Will greatly be missed by all who knew him!
From:  John & Lilly Proude