Whitney Pier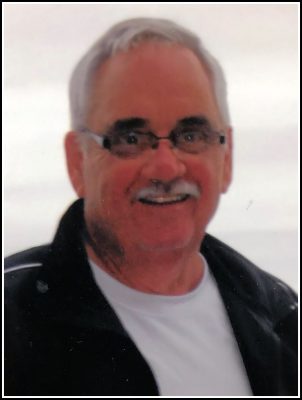 Beaver Nightingale, age 73, passed away peacefully on Sunday, March 29, 2020 at the Cape Breton Regional Hospital, Sydney, following a lengthy illness.
Born on March 12, 1947 in Glace Bay, Beaver was the son of the late Kit and Veronica Nightingale.
Beaver is survived by his wife, Becky (Campbell, MacDonald); daughter, Amy, Red Deer, AB; son, Michael (Kerry), Lethbridge, AB; step-sons, Chris (Peggy) Campbell, Coldbrook, Ed Campbell, Dartmouth and Kirk (Kim Buckle-Campbell), St. Margaret's Bay; seven grandchildren, Noah, Chris, Logan, Ryan, Abbie, Connor and Kate; eight brothers, Angus, Judique, Bob, Halifax, Jim (Shelley), Beausejour, MN, Karl (Pat), River Bourgeois, Daniel (Carol), Grand Greve, John (Sherry), Red Deer, Ray, Sydney and Tom 'Topper' (Corinne), Glace Bay; three sisters, Claire Chipman, Dominion, Florence MacNeil, Sydney and Trish (Jim Cumminger), Victoria, BC; as well as numerous nieces and nephews.
In addition to his parents, Beaver was predeceased by brother, Bill.
Born and raised in Glace Bay, Beaver was a miner, soldier, salesman and bar manager and, like many Cape Bretoners, spent a good part of his working life in Manitoba and Alberta, only to return later to his roots in Cape Breton. Always quick with a story and a joke, Beaver was ready to lend a hand whenever needed, loved to gather with family and friends, and thought a good fire and a few friends was the best way to spend an evening. Beaver and Becky enjoyed traveling around the province and made several memorable trips to Newfoundland. He was actively involved with the Royal Canadian Legion, serving for many years as bartender at Branch 3, Glace Bay. Beaver was a big personality and will be missed by many.
Special thanks to the wonderful caring staff of the Palliative Care Unit, CBRH for their care of Beaver in his time of need.
Due to the current situation, a Celebration of Life will be held at a future date.
Memorial donations in memorial of Beaver may be made to the Kidney Foundation of Canada or to the Palliative Care Unit, CBRH.
Funeral arrangements are entrusted to the care and direction of Pier Community Funeral Home.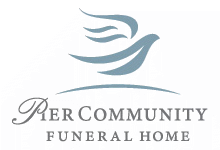 Online Condolences
Heartfelt thoughts for you Becky and your family may love surround you and your family god bless
From:  Catherine Sorrey
Becky, so very sorry to hear of Beaver's passing. Our thoughts and prayers are with you and your family.
From:  Barry.
Sending condolences and prayers during this sad time . Stand the Gaff
From:  Rosemary Mac Donald
To Becky and family; I am very sorry for your loss. My deepest sympathy to you and your family. God bless!
From:  Mary Jane and Casey MacDonald
Becky, so sorry to hear the news of Beaver's passing, my thoughts and prayers are with you at this trying time.
Carole MacIntyre
My sincerest condolences to the family – Beaver was a sweet guy and I remember him growing up as a lively character. One of my favourite cousins – so glad to have spoken with him at Claire s party. May he rest in peace now that his battle is over. There will be many happy memories for his siblings. With love from my family. Roberta (Addicott) Olivieri
From:  Roberta Olivieri
Karl, l am so sorry to hear about Beaver. He was a legend.
From:  Jeanette
All our love and prayers at this time of need beaver was a special friend and cousin had lots of fires on beach
From:  Diane Nightingale Mac Leod
Words will never express what you are feeling at a time like this, so sorry for your loss my thoughts and prayers are with you and all your families, may Beaver rest in peace.
From:  Donna French
Sorry to hear about Beaver's passing. Thoughts & prayers to his family & friends. RIP Beaver
From:  Mary Snook
Sincere condolences to the Nightingale family and to Florence MacNeil and family on the loss of your brother and uncle. God Bless
From:  Paula Mac
Sorry for your lost
From:  Joe Mc Neil
So sorry for your loss, Beaver was such a sweet person, he will be missed.
From:  Glennis Gordon
Becky, all sisters & brothers , children & grandchildren, we are sending our sincere
Condolences. Beaver will always be in your heart, & hopefully the memories you have will ease your pain. Thinking of you at this sad time.
From:  Mary & Eldon Smith
To Becky and family;
I'm so sorry to hear of Beaver's passing. We had many enjoyable conversations and laughs at Branch 3. So many of the 'Old Guard' have passed. May God Bless all of you during this difficult time. RIP!
From:  Ron Boutilier
My deepest sympathy on your loss
From:  Barbara (McDougall) MacLeod