Sydney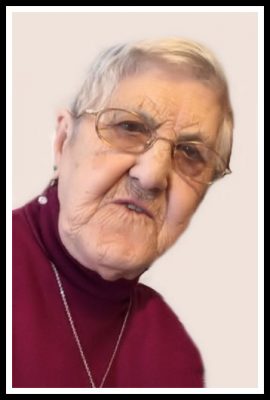 It is with great sadness, we announce the passing of Celina MacNeil on Wednesday, March 11, 2020 at the Cape Breton Regional Hospital, Sydney.
Born on May 7, 1933 in Neguac, NB, Celina was the daughter of the late William and Arthemise (Drydelle) Breau.
Celina loved a good cup of tea, spending time with her grandchildren and enjoyed having company. She will be missed by all who knew her.
Celina is survived by her children, Harold, Ian, Charles (Audrey), John and Colin (Lisa); sisters, Alice and Rita; grandchildren, Kristin, Ashlyn, Erin, Sarah, Kelly, Nicholas, Andy, Ryan, Leonard, Matthew, Mitchell, Courtney and Stephanie and great-grandchildren, Caidence and Jack.
Besides her parents, Celina is predeceased by her husband, Pius 'Cam'; daughter, Heather; grandchild, Jennifer and brothers-in-law, Colin and Ray.
Visitation and memorial service to celebrate the life of Celina MacNeil will be held at Pier Community Funeral Home, 1092 Victoria Rd. (entrance on Church St.) Whitney Pier on Monday, March 16, 2020. A gathering of family and friends will take place from 10 to 11 a.m. with the memorial service to follow at 11 a.m. in the All Faith Chapel with Fr. Paul Murphy officiating. Interment will take place in Resurrection Cemetery, Sydney Forks.
In lieu of flowers, donations in memory of Celina can be made to the Cancer Patient Care Fund.
Funeral arrangements are entrusted to the care and direction of Pier Community Funeral Home.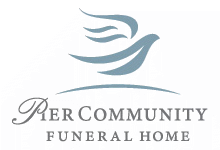 Online Condolences
McNeil Family, we want to send you our deepest sympathies for your lost. May she Rest In Peace.
From the Lévis Allain's family from Neguac, NB
From:  Jacqueline Allain
I am so so sorry to read of the passing of Aunt Celina. I regret that l am out of the country for the winter so unfortunately will not be able to attend her funeral. As l reflect on Celina's life l shall always remember how happy our Uncle Cammie was when he married Aunt Celina. She became an instant mother to 5 very small children. I remember my mom being so happy and grateful as now her brother had a wife but more importantly her niece/nephews now had a "mom". When Colin came along, he was a welcome joy to his one sister and 4 brothers, but more importantly to his mom and dad. Let me tell you it took many visits to the hospital before Colin came to be Colin. My sincerest condolences to all of my cousins l hope that you can reflect on the wonderful memories to help you through this difficult time. Your mom has finally joined your Dad who unfortunately she has missed longer than she got to enjoy. Rest In Peace Aunt Celina,
From:  Ellen Edwards/Don Bacich
To the family of Celina, I was sooo sorry to hear of the passing of Celina. She was a person of giant personality. My mother and dad, Dorothy and David Ross of Ottawa, loved her calls from Sydney to greet them with every new year. She and Cam stayed with Mom and Dad when Cam was recovering from heart surgery many, many years ago. Since their passing, I have kept in touch with Celine and will surely miss those same calls after every holiday. God speed Celine. Heaven is open for you.
From:  Heather Thuermer, Ohio