Sydney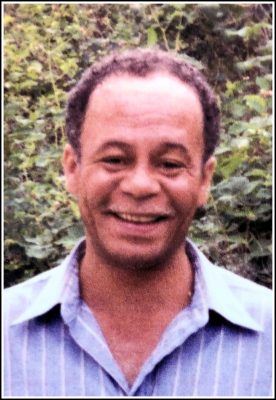 It is with broken hearts that, we the family, announce the passing of our loved one, Gary Fitz Hoyte on Saturday, March 28, 2020 at the Cape Breton Regional Hospital, Sydney.
Born on April 27, 1955 in Sydney, Gary was the son of the late Amelia Hewer and Clyde Hoyte.
Gary loved to be around family and friends. He loved to laugh and share a good joke. He enjoyed sports and loved animals.
Gary is survived by his partner, Joan Marie Burke; siblings, Theresa, Ernie (Sharon), Kevin (Wanda), Cecil, Terry and Derick.
Besides his parents, Gary is predeceased by his brother, Glen.
Visitation and memorial service to celebrate the life of Gary Fitz Hoyte will be held when circumstances permit. Interment will take place at Resurrection Cemetery, Sydney Forks at a later date.
In lieu of flowers, donations in memory of Gary can be made to the Cancer Patient Care Fund at the Cape Breton Regional Hospital.
Funeral arrangements are entrusted to the care and direction of Pier Community Funeral Home.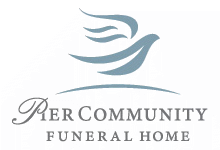 Online Condolences
My brother Martin, now diseased and I went to Holy Redeemer Boys with both Gary and Cecil. Nice people always found Gary to be cheerful, polite and nice to be in his company as was Cecil. May his soul eternally RIP in the loving mercy of our lord Jesus Christ.
From:  Dan Smith
Denise and I send our sincerest condolences on the passing of Gary. It brings back many youthful memories of the Pier and our neighborhood. Rest in Peace.
Kevin and Denise Andrea..
From:  Kevin Andrea
Our thoughts and prayers are with the family in this time of sorrow.
From:  The Nichols Family
My sincere condolences to all Gary's family . My thoughts and prayers are with you all at this difficult time. God Bless.
From:  Stella Walcott
So very saddened to hear of the passing of our good friend Gary Hoyt, deepest condolences to the family. RIP Gary, you will be missed. Hazel (Desmond) Lucas and Michael Lucas.
From:  Hazel M Lucas
So Sorry for your loss, my thoughts are with you and all your families at this time, May he rest in peace
From:  Donna French
Rest in Paradise Gary
My condolences to the family.
From:  Yvette Burke
My sincere Condolences to the Family. I will always remember Gary as friendly, kind and sweet.  Gone too soon. May he rest in peace.
From:  Audrey Barkhouse
Joan
So sad to hear of Gary's passing.Thinking of you at this sad time.
From:  Master meats staff
I use to look up Gary when I would come home for the summer months. We use to have some great conversation at the Cricket to the wee hours of the morning. We were kids when we met at Holy Redeemer and managed for a time to stay in touch. My sincere condolences to family and close friends.
From:  Kevin Caneron