Whitney Pier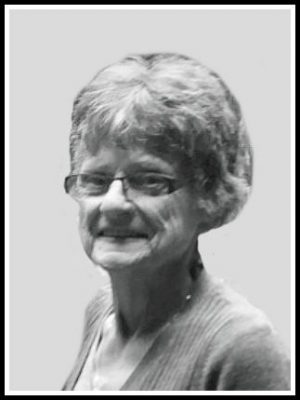 It is with deep sadness that we announce the passing of our beloved mother, Flora (MacDonald) English, age 80, on Wednesday, March 25, 2020 at the Cape Breton Regional Hospital.
Born on March 20, 1940 in Glace Bay, Flora was the daughter of the late Margaret (Warren) and Hugh MacDonald.
Flora leaves behind her daughters, Margaret (Neil) MacDonald, Janet (Roland) Stubbert, Denise and Emma; sons, Howard, Eugene and Basil (Michelle Sharpe), sister, Lucy (late Joseph) Worrell, brothers, Hughie (Rose) MacDonald, Danny (Late Elfreda) MacDonald and John MacKinnon, Dartmouth. Flora was a proud grandmother and great-grandmother, who held an extra special place in her heart for her granddaughter, Nancy MacDonald.
Flora was a kind, loving, and compassionate person. She always wore a smile and had a helping hand to offer those in need. She loved cooking and caring for her family and playing bingo. If you were fortunate enough to have known her, you were truly blessed. She was a light for many, a dear friend to all and will be sadly missed by everyone.
A Celebration of Life will be held when circumstances permit.
Funeral arrangements are entrusted to the care and direction of Pier Community Funeral Home.
"God needed an angel to stand at the Saviour's feet. His choice must be the rarest, a lily, pure and sweet. He gazed from upon his mighty throne, then stopped and picked the best. Our loving mother was the chosen one, with Jesus, our mother is now at rest".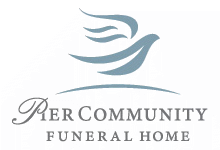 Online Condolences
Basil ; My condolences to you and all of your family on the passing of your mom. Thinking of you all, in this very heartbreaking time.
May She Rest in Peace.
From:  Denise Quigley
My deepest condolences to the English and MacDonald families at this time of lost of your precious mom. I remember Flora as a beautiful person and neighbor , she will truly be missed
From:  Philip Borden
Howie and Eugene so sorry for your loss.
From:  Steve Keeping
Our deepest condolences on the passing of mother, sister, grandmother and friend Flora. she was a wonderful mother and a good friend. When you seen her she always had a smile or a warm hug for you. She loved playing cards as we play many games in our ladies club. So may God bless your. family and bring you comfort during your time of sorrow
From:  Dianna Alleyne & Family
On behalf of the whole Campbell family, we send our condolences to Flora's whole family. Flora was a wonderful neighbor. A beautiful friend to my parents (Shirley and Brickyard Campbell) and a true lady. We are so glad we had her in our live. My she RIP. Flora you have gained your wings now fly high. FLY HIGH
From:  Tanya Campbell
On behalf of the Borden Family we send Heartfelt Condolences to the English Families. God Bless you all. Flora R.I.P.
From:  Margaret Borden
To all the family. It is heartbreaking to hear of your Mom's passing. She was a wonderful person and neighbour. Our deepest sympathies. Linda Parris and Family
From:  Linda Parris
Sincere condolences to the family your Mom was always so nice to me,,,a great lady
From:  Judy Jessome
My sincere condolences to all Flora's family. MY thoughts and prayers are with you all at this difficult time. God Bless.
From:  Stella Walcott
Janet, so sorry to hear of your Mom,s passing. May all the good memories help you through this sad and difficult time. GOD BLESS
From:  Carol Macphee
She was one of the sweetest people anyone could know. I will miss her greatly. My deepest condolences to her family. Dolly Penney
From:  Susan Keough
To Peggy, Janet, Denise, Emma, Howie, Eugene, and Basil sorry to hear of the Sudden passing of your mom, this sad time in your life, is heavens gain. Condolences and hugs to you all Helena
From:  Helena MacNeil