Whitney Pier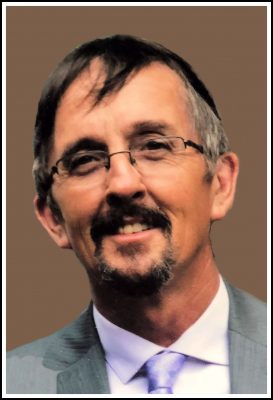 It is with great sadness that we announce the passing of beloved husband, father and grandfather, Brian Keith Edwards, age 65, on Sunday, March 22, 2020 at the Cape Breton Regional Hospital, Sydney.
Born on February 10, 1955 in Sydney, Brian was the son of the late George and Edith (Mullins) Edwards and grandson of the late Kenneth and Emma Mullins and the late Dan and Muriel Edwards.
Brian was employed with Crombie REIT for the past 32 years retiring in February 2020. He was a member of Faith Baptist Church and was involved in many ministries and part of the morning show, Praise FM Radio Station, which he loved so much. Brian had much compassion for Hope Project and Lighthouse, which do tremendous work in our communities helping those in need.
Brian is survived by his wife of 34 years, Debbie (Head) Edwards; sons, Jeremy (Heather), Lower Sackville and Chad at home; grandson, Caiden, Lower Sackville; siblings, Bob (Brenda), Edie, Susan (Joe), all of Sydney; as well as many aunts, uncles, nieces, nephews, cousins and in-laws.
Besides his parents and grandparents, Brian is predeceased by his son, Andrew; sister, Cheryl Lynn; sister-in-law, Earlene and mother and father-in-law, Earl and Louise Head.
The family would like to thank Dr. Melanie Adams and the doctors and nurses of 4B and 4E of the Cape Breton Regional Hospital for all their compassion and care of Brian in his time of need.
In lieu of flowers, donations in memory of Brian can be made to Praise FM Radio – Sydney, Hope Project, Special Olympics, Lighthouse or a charity of one's choice.
A visitation and funeral will be announced when circumstances permit.
Funeral arrangements are entrusted to the care and direction of Pier Community Funeral Home.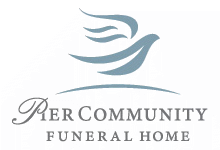 Online Condolences
Sending my condolences to everyone during this difficult time.
From:  Charlene Pertus
Cousin Debbie and family sorry to here about your loss. Brian was a wonderful person. Thinking of you at this time
From:  Glenn Poirrier and Family
Debbie & Family
I am so sorry for your losse! I had the opportunity to speak with Brian a few weeks ago when we met in the hospital. In our conversation we spoke of his salvation and Brian was ready when God was. It was very nice to see that Brian's faith in God was so strong. He will be missed by all who had the privilege to have know him and most of by his Family who Brian was so proud of! Remember God never give a mountain to climb that He does not give the strength climb it. You are all in my prayers.
From:  Sandy Langer
My condolences to your family, I worked with Brian in the mall for 29 yrs,always smiling, and available even when not at work his pager or phone was busy, hugs to you all from Shoppers Drug Mart staff..
From:  Joyce Betts
I am so sorry for your loss he was a good boss and a great friend our thoughts and prayers go to the family.
From:   Joseph Zammit
DEAR Debbie, Chad and Jeremy & family
I am so saddened and sorry to read of Brian's passing, He was a wonderful, compassionate man. Hugs and prayers to you all.
From:  Nadine, Sheldon & Angela Saccary
My deepest condolences to the Edwards family. RIP
From:  Joe Mac Dougall
Debbie and Family, with sympathy on your loss of Brian. I worked with Brian for 21 years , he was a great boss and a really nice person to work with. Rest in Heavenly peace Brian .
From:  Linda Mcdonald
Debbie, boys and family; So sorry to hear about Brian's passing. Our thoughts and prayers are with you and your family during this difficult time. May he rest in peace…God Bless you all.
From:  Joanne and Robert Beaton
Dear Debbie, Chad, and Family:
We are so very sad to learn of Brian's passing. You are such a lovely family and he was a good man. We are praying for you during this most difficult time.
God Bless You
From:  Darlene, Barbara, Kevin, and Family
I am so sorry for your loss. Brian was such a kind, quiet man and will be missed by many.
From:  Rose Currie
My thoughts and prayers are with the family at this sad sad time. God love Brian, he was such a good man, he did so much for others, he was loved by all who knew him and will be sorely missed by all . May he rest in peace for all of eternity safely in the arms of our lord and savior Jesus Christ . I,ll miss you Brian , you were more than just a friend to me, you were my brother, i,ll miss you buddy, see you on the other side.
From:  John King
I am so sorry to hear of your loss. You have my deepest sympathy and will keep you and your son in prayer. I will miss hearing him making the announcements at church when visiting next.
From:  Ardis
Debbie and family: It was so sad to hear of Brian's passing. Brian was a part of the family long before he became a member of the family. He will be greatly missed. At this time when families should be together we are forced to stay apart. Someday ( hopefully soon ) we will be able to get together for a proper good bye. Till then love and virtual hugs from David , Joan , Marcel and Rhiannon
From:  David Poirrier