Sydney Forks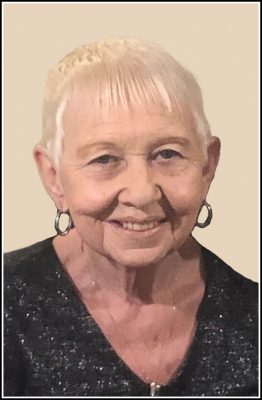 It is with deep sadness that we announce the passing of Linda Muriel Chiasson, age 72, on Tuesday, March 24, 2020, at home in Sydney Forks.
Born on August 9, 1947 in Beaver Harbour, Linda was the daughter of the late Rhoda and Albert Chase.
Linda is survived by her loving husband, Leonard Chiasson; sons, David (Connie) Banfield and Wayne Banfield; the love of her life, her only granddaughter, Chelsea Banfield; sisters, Betty Joudrey and Rita (Jack) Flynn; as well as a few nieces and nephews.
Besides her parents, Linda is predeceased by her son, Robert Banfield; brothers, Frank, Earl and sisters, Audrey and Bernice.
Cremation has taken place and as per Linda's wishes there will be no visitation or service.
Donations in memory of Linda can be made to the Hospice Palliative Care Society.
Special thanks to her dear friends, Kelli (James Wadden) MacDonald and Diane Edwards; as well as to the palliative care and VON nurses for their care given to Linda in her time of need.
Funeral arrangements are entrusted to the care and direction of Pier Community Funeral Home.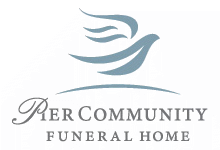 Online Condolences
Wayne We were so sorry to hear of your Mom's passing. Our thoughts and prayers are with you in your time of sorrow.RIP Linda you are in the hands of GOD
From:  Brian & Debbie Costigan
God Bless you Linda and may you be in the arms of Jesus.
From:  Arlene and Rodger Mac Kenzie
So sorry for your loss. Aunt Linda was an amazing woman and a really great Aunt. I will cherish the fond memories I have of her.
From:  Wendy Chase
Lenard and Wayne and family so very sorry to hear of Linda's passing.She was a very special lady and will be missed by many.My thoughts and prayers are with you all.Take care of each other.
From:  Hazel Leighton
Wayne,
Deepest sympathy. May happy memories of your Mom comfort you at this time.
Irene and Harold Antle
From:  Irene Antle
Sorry for your loss David and Wayne. I hope that you hold on to the good memories in your time of grief
From:  Sean McNeil
Our sincere sympathy Lenoard and Wayne. We had many good laughs. So sorry for your loss. We will miss Linda.
From:  Dave and Pat Murray
Condolences to all Linda's family
From:  Sandra mcneil
To Leonard, Wayne, David, and Betty. I'm so sorry. Linda was such a friendly, happy soul. Nothing ever really got her down. I hope you can find comfort and peace. With love,
From:  Amanda Roy (Ardelli)
So sorry to hear of your loss.She will be sadly missed by all who knew her.
From:  Wendi Wallace( LeLievre)
So sorry for your loss
From:  Alex and pat mackinnon
So very sorry to hear of your loss Leonard and family Our thoughts are with you at this difficult time!
From:  Phil and Donna Kirby
To Wayne and Family,
Our sincerest condolences on the loss of your dear Mom. Our thoughts are with you during this difficult time.
From:  Lori and Lindsay
Saying prayers every day for you and your family during your time of grief Everyone feels so helpless. I would love to be able to visit you, but unable to because of the spread of this virus. Love being sent to all the family.
From:  Girlie MacKinnon
Wayne,
My sincere condolences to you on the death of your mother. I know your loss is great.
Take care
From:  Joan Sampson
Fred and I are very sorry for your loss. Your mom was a very special and beautiful lady.
From:  Fred and Carrie Jamieson
May you Rest In Peace my
Dear friend Linda and my deepest condolences to Leonard David and Wayne !
From:  Alice Power
Wayne, So sorry for the loss of your Mother. Thoughts & prayers for you & your family. Love, Jim & Theresa
From:  Jim Small
My deepest sympathy to the family of Linda. My thoughts and prayers to Leonard,Wayne and family. I will miss her smile and kindness, she was a dear friend. Sincerely, Ruby Paul
From:  Ruby Paul