Sydney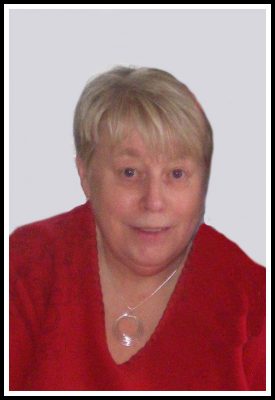 It is with heavy hearts that we announce the passing of our beloved, Marlene Brenda Bates, age 71, on Wednesday, March 11, 2020 at the palliative care unit of the Cape Breton Regional Hospital, Sydney.
Proudly born in Whitney Pier on August 4, 1948, Marlene was the youngest child of the late Mary (Stevenson) and Harry Johnston.
Marlene is survived by her daughters, Tracey (Edward) MacPherson, Ottawa and Lindsay (Chris) Couture, Coxheath; sister, Joan (Jimmy) Prestara, Sydney; brother-in-law, Clem (Geneva) Bates, Louisdale; sisters-in-law, Elaine (Ron) MacDonald, Sydney and Donna Bates, Halifax; good friend, Brenda Bidart; as well as many nieces and nephews.
Marlene worked retail for many years and was proud to be an elder at Trinity United Church in Whitney Pier. She loved spending time with her many friends and family, especially spending as much time as possible with her girls. Some of her favorite moments involved all the precious time spent with her grand pets Norm, Shilling, Iggy, Murphy and Holly.
Beside her parents, Marlene was predeceased by her husband, Leonard; brother, Earl (Joan) Johnston; sister in infancy, Margaret Johnston; brother-in-law, Adie Bates and in-laws, Art and Catherine Bates.
We would like to thank the incredible staff at the Cape Breton Regional Hospital who took such good care of Marlene over the years as well as the VON and home care staff who visited her on a daily basis. Special thanks to Dr. Glenn Gracie of Sydney, her long-time physician and good friend through many trying times.
Visitation and memorial service to celebrate the life of Marlene Bates will be held at Pier Community Funeral Home, 1092 Victoria Rd. (entrance on Church St.) Whitney Pier on Tuesday, March 17, 2020. A gathering of family and friends will take place from 1-2 p.m. with the memorial service to follow at 2 p.m. in the All Faith Chapel. Light refreshments will take place in the funeral home reception area following the service. Interment will take place in Resurrection Cemetery at a later date.
In lieu of flowers, donations in memory of Marlene may be made to the Cancer Patient Fund, Cape Breton Regional Hospital.
Funeral arrangements are entrusted to the care and direction of Pier Community Funeral Home.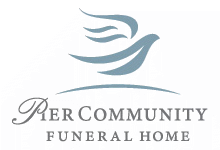 Online Condolences
My heart is broke!! I loved your Mom, I saw her quite regularly during my evening shift for VON. The last time I saw her I told her I would bake her some more of my cranberry orange muffins, I wish I had of got the chance to do that for her, she said "they were delicious " I will miss her, my thoughts and prayers are with you at this difficult time. I hope you find comfort in knowing how much she was loved. God Bless!
From:  Kim MacIntosh LPN VON
So sorry Lindsay and Tracey on the passing of your mom. She was a wonderful person, and she will be missed. Our deepest condolences to both of you and your families.
Sincerely Murray and Sharon
From:  Sharon Adams
Joan and Jimmy.So sorry to hear Marlene passed away.
From:  Kathy Mac Innis
Our thoughts and prayers are with Marlene's family and her sister Joan. God Bless
From:  Nicholette (Epifano) & Stan MacLellan