Marion Bridge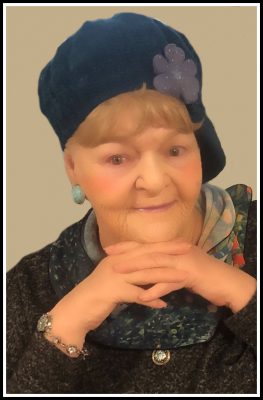 All that we love deeply becomes a part of us and it is with great tribulation that the family of the late Jane 'Janie' ( MacDonald) Snow, age 82, announce her passing at the White Hills Long Term Care Center in Hammond Plains on Monday, February 24, 2020 after a brief illness. Janie transitioned peacefully and, on her own terms, and how she wanted it surrounded by family, prayer, laughter and song.
Janie will be lovingly remembered by her children, Cara-Leah (Emad) Hmidan, Archie, Susie (Darren) and Lilly Snow; grandchildren, Brayson (Kelley), Cail , Kyle Snow, JD Mackenzie, Amira and Jaad Hmidan; great-grandson, Finley Snow; sisters, Patsy (Roddie) MacMullin, Anna (Archie) Thomas and brothers, Sandy (Helen) MacDonald and John (Anne) MacDonald.
Janie was born in Sydney on January 24, 1938 and was the daughter of the late 'Red' Archie and Ethel (Bartlett) MacDonald. Aside from her parents she was predeceased by her husband, John 'Jack' Snow and her sister, Winnie MacDonald.
Janie graduated from the CNA program at St. Martha's School of Nursing in 1959. She had a flare for nursing and a compassion for society's most marginalized. She held the corporal works of mercy as core nursing values such as feeding the hungry, giving drink to the thirsty, clothing the naked, give shelter to the homeless and burying the dead. These values she imparted to her children. She will be missed for her love, compassion, kindness, sharp wit, insightfulness, storytelling flare for style and love of music.
A Celebration of Life will be announced at a later date.
We would like to thank the White Hills Long Term Care Center for their exemplary care of our mother. In keeping with her wishes, in lieu of flowers, donations can be made to Feed Nova Scotia or Direction 180 (Halifax).
Funeral arrangements are entrusted to the care & direction of Pier Community Funeral Home.
Livestream Link for Funeral – https://www.facebook.com/35925689617/live/
May the angels guide you in – love, your four little snowflakes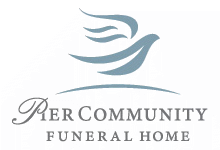 Online Condolences
CARA-LEE, SUSIE. LILY AND ARCHIE–There was no one like your dear mother — always with a smile on her face — and a joke , I knew her all my life AND — Yes– she was the best dancer in Nova Scotia — and knew style galore — MY sincere sympathies on your great loss — REST IN PEACE JANIE
From:  Betty MacNEIL
sorry to hear of your Mom's passing. shared many laughs with her. RIP Jane.
From:  Emelie MacVicar
Please accept my deepest sympathy for the recent loss of your Mother. As a young person, I spent many hours at the MacDonald home on Cross Street where there was always music and Jane was a part of it. The MacDonalds were a special family.
From:  Joan M. Campbell
Archie sorry to hear of your mothers passing may she RIP
From:  Clark & Diane MacKinnon
To Cara-Leah, Archie, Susie, and Lilly, deepest condolences from the MacNeil family.
From:  Andrew MacNeil
Cara-Leah, I am thinking of you today. Condolences to you and your family
From:  Shelley Radford