Whitney Pier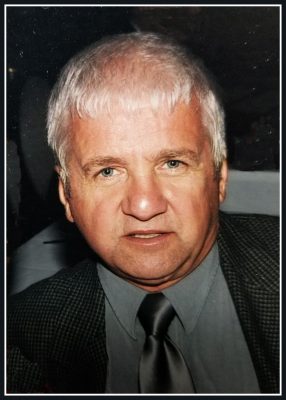 It is with heavy hearts that we, the family, announce the passing of Ray Ryan, 61, our beloved husband, father, son, brother, uncle and grandfather to-be, on Sunday, February 16, 2020, at the Cape Breton Regional Hospital, Sydney, surrounded by his loving family.
Ray was the son of Mary (Nowak) and the late Raymond Ryan. He is survived by his loving wife, Beth (Chittick) and sons, Raymond David (Stacey), Dartmouth, and Dylan, Whitney Pier. Ray is also survived by his mother, Mary; sisters, Donna (Ted) Gallivan, Judy, Carol (Paul) Kozera; brothers, Danny (Yvonne) and Darryl (Jackie), as well as several nieces and nephews.
Besides his father, Ray was predeceased by his mother and father in-law, Raymond and Patsy Chittick, formerly from Sheet Harbour.
Ray loved his family fiercely, was protective of all their wants and dreams, and was eagerly awaiting the birth of his first grandchild. During his time off, Ray enjoyed spending time with his wife, Beth, and side-kick, Duke, especially their time on the front swing. He also liked to experiment with foods and was always trying to perfect his beets and kaputsa. Ray was great with the barbeque and was able to replicate his father's steak and potatoes perfectly. He also enjoyed playing poker with his buddies and was a big Habs fan. Ray will be missed by all who knew him.
The family would like to thank the EMTs, the staff of both the Emergency Department and the CCU at the Cape Breton Regional Hospital for the excellent care given to Ray during his time of need. A special thank you to Fr. Paul MacGillvary for his blessing and Fr. Paul Murphy who prepared Raymond for his final journey home.
Visitation for the late Ray Ryan will be held on Thursday, February 20, 2020 from 6-9 p.m. at the Pier Community Funeral Home, 1092 Victoria Road (entrance on Church Street), Whitney Pier. Memorial Mass will be celebrated at Holy Redeemer Church, Whitney Pier on Friday, February 21, 2020 at 10 a.m. with Fr. Paul Murphy officiating. Following the Mass, a reception will be held at the Pier Community Funeral home. Private family internment will take place at a later date.
In lieu of flowers donations in memory of Ray may be made to Heart and Stroke Foundation, Holy Redeemer Building Fund or St. Mary's Polish Church.
Funeral arrangements are entrusted to the care and direction of Pier Community Funeral Home.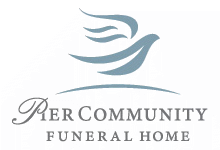 Online Condolences
I am deeply saddened to hear this. Beth, Raymond David , and Dylan and families , please know I am sending my prayers. My thoughts are with you through this truly difficult time ! Keep his Memories Alive !!
From:  Wendy Doucet
Ray was one of those guys that made it easier to be away from home and Family while we were at work. I'll forever consider him to be an important part of my larger working Family. My deepest condolences to all who knew him.
From:  Nathan Burns
Beth and Family, Our heartfelt sympathy on the passing of your husband and father, Ray. May happy memories help see you through the very difficult days ahead. Our thoughts and prayers are with you all.
From:  Kevin and Mary Coady
To the Ryan's and families, so sad to hear of Rays passing.
Growing up in the neighbourhood I always knew Ray as being so kind and genuine.
My heart breaks for all of you knowing it's such a great loss, just gone too soon!
May he Rest In Peace.
From:  Deneyse & Terry Johnston
To Mary & Family,
Our sincere condolences on your loss.
From:  The Vuletich Family
My deepest condolences to the Ryan family. Special hugs to Carol and Paul Kozera
From:  Dena and Kenny Quinn
Donna, Our condolences to you and your family on the passing of your brother. May he Rest In Peace.
From:  Sandy and Donna (Oursen) Davis