Dartmouth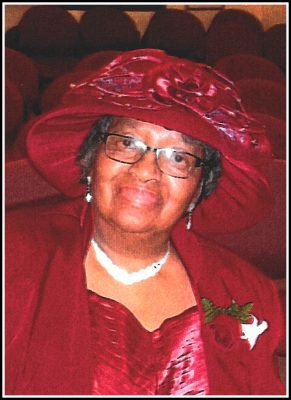 In gratitude to God, we are honoured to share with you that our Mom, Hazel Margaret Ruck was welcomed into the arms of her loving Saviour, Jesus Christ on February 18, 2020 surrounded by the love of her children and prayers of the Saints. Mom was a child of God and her faith was always anchored in her "never failing God" whom she welcomed each morning by saying "Good Morning Father God."
Our Mom was born in Sydney, Nova Scotia to the late Wesley and Eunice (James Johnson) Roett on December 12, 1932. Following the early death of her mother at the age of 13, Mom remained thankful to God for the loving care of her dad and the countless women in community who loved her as their own and taught her how to "Be a Good Friend" to herself first.
Our mother possessed a humble and graceful elegance. She didn't boast in her achievements among which there were many including being a Certified and Registered Nursing Assistant for over 35 years, at St. Rita's and the Sydney City Hospital.  Mom began her post-secondary education after she retired, out of her love for learning. Her attendance was also motivated by the desire to help her children when it was their turn and demonstrate to them that post-secondary education was not only possible, but their's to attain.  While attending university, Mom frequently chose to centre her assignments on topics that would illuminate the richness of our Black/Caribbean history. Mom also was the wind beneath our Dad's wings, and with her love and support he excelled as a professional.  As Dad transitioned to our Heavenly Father's care, he shared that she was indeed the "love of His life".  Mom was a member of St. Alban's Church, North Preston Seniors, where she served as secretary, and the Emmanuel Baptist Church Seniors Group.
Mom's crowning achievement was becoming a mother to her children, a calling which she said was an answer to prayer.  She instructed her children in the things of God and reminded them to put Him first in all that they do.  Mom taught us life lessons through laughter and stories that were passed down to her and these "sayings" continue to provide us strength and nourishment for our soul and spirit.
Mom loved through gifts and acts of service. This was shown through many meals she prepared for seniors, widows, friends and anyone in need.   She opened her home freely to love many including, children, youth and adults in community, always willing to give of herself. Mom was an amazing cook and baker and would make incredible Caribbean dishes and hosts dinners for family and friends alike. Mom loved to knit and freely donated her shawls, slippers, and socks to those whom she loved or felt needed them. She had a heart for and prayed for "the refugees" regularly. Mom loved unconditionally!   Mom treated people fairly, respected others and instilled these values into her children. We called Mom a "Senior Political Correspondent". This is because when she watched the news, she would debate on many political issues.  Mom treasured reading her Bible and her 'Daily Bread' devotional, with her pocket dictionary at hand; she also loved to research and collect articles for scrapbooking.
Our mother was simply amazing! She epitomized the meaning of motherhood and love. We are so blessed and honoured to have had 87 years with this incredible woman of God.  Words cannot express our gratitude and love towards her.  Her sacrifice is beyond what we could ever articulate or describe.  Our mother always reminded us of how special we all were and to "Get something underneath your belt" (meaning an education).  Each day, she talked with us about the awesomeness of God reminding us to use our gifts in service of others.
Mom was predeceased by her husband, Winston Ruck; siblings, Alma, Vera, Thomas, Dorothy, Olive, Wesley, Gloria, Everett, and Raymond in infancy. She is survived by her loving daughters and son who showed endless love towards their mother; Joyce (Ralph) Ruck Poupart, Marlene Ruck Simmonds and loving son, Ken (Nancy) Ruck; adopted daughter Clara Coward; grandchildren Brittanni, Bridgette, Mariah and Monica; adopted grandson, Joey Marsman; special daughters, Andrea, Merlene, Somaya, Cheyanne and special friends, Sybil Coward, Bridget Marshall and Sarah Hayward.
Visitation will be held from 12-1 pm on Wednesday February 26, 2020 followed by the funeral service at 1 pm in Emmanuel Baptist Church, 633 Pockwock Road, Upper Hammonds Plains, Rev. Dr. Lennett Anderson officiating. Repast to follow.
A second Celebration of Life will be held on Friday February 28, 2020 at 2 pm following visitation from 1-2 pm in Pier Community Funeral Home, 1092 Victoria Road, Sydney, Rev. Michael Morrison officiating, with a reception to follow.
Interment in Hardwood Hill Cemetery, Sydney to take place at a later date.
The family would like to thank Dr. Rev. Lennett Anderson, Rev. and Mrs. Carl Price, Pastors Art and Flora MacDonald for their support and prayers.  To Dr. Toma, the Physicians, nurses, and staff at the Dartmouth General Hospital and all family and friends who showed their love, compassion and care for our mother as well as the food, cards and gifts of love may God richly bless.  Donations may be made to Emmanuel Baptist Church, Hammonds Plains, Nova Scotia or a charity of your choice.
Online condolences may be made by visiting www.atlanticfuneralhomes.com, Dartmouth Chapel
Who can find a virtuous woman? For her price is far above rubies. (Proverbs 31: 10)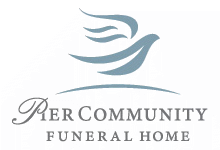 Online Condolences
I read in the email bulletin of St. Mary's Polish Church that HaZeł passed away. I recall her often in attendance at weekday Masses at the church while I was pastor there 2016-2018,. Please convey my condolences to her family. I will offer a Holy Mass at Our Lady Queen of Angels Chapel in Las Vegas this week.
From:  Richard G Philiposki