Sydney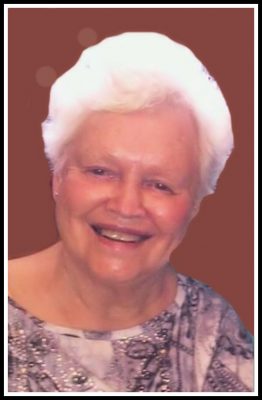 It is with great sadness that we announce the sudden passing of our beloved wife, mother, grandmother, sister, aunt and friend, Jane Frances (Lorway) LaRusic on Monday, February 24, 2020 at the Cape Breton Regional Hospital, Sydney with her loving husband Sid by her side.
Jane was born in Sydney, to the late John and Charlotte (Spears) Lorway on January 19, 1942.
Jane shared 53 wonderful years with the love of her life, Sid. She had an abundance of love and dedication for her children and grandchildren and took great pride in spending as much time with each of them as possible. During their marriage Jane and Sid had many adventures. Jane loved to travel and always looked forward to a new destination, anywhere South. Jane worked for MT&T as a telephone operator for 35 years. She was a member of the CWL at the Immaculate Heart of Mary Parish on Mira Road and St. Marguerite Bourgoeys for many years. Jane enjoyed spending time with family and friends and was always up for a party or a great game of Tarbish on Friday night. Jane had a very kind and generous heart; she would do anything for anyone no questions asked.
Jane leaves behind and will be missed by her loving husband and best friend, Sid 'Siddy-poo'; two sons, Brent (Darlene), Bowmanville, ON, John (Tammy), Moncton, NB; twin daughters, Michelyn (Jamie) Hawco, Halifax, and Michelle (Michael) MacNeil, Glace Bay; twelve grandchildren, Robbie (Jolene), Mark, Emily (Eric), Brandon, Kyle, Emily (Matt), Jeremy, Samantha, Bryden, Myles, Shannon and Abigail; two great-grandchildren, Aiden and Ariella; brother, Ronnie (Shirley) Lorway, Sydney, and her sister, Sr. Margaret Anne Lorway fj (filles de Jesus), Moncton; as well as many nieces, nephews and cousins.
Besides her parents, Jane was predeceased by her twin sisters, Joan Lorway (15 months) and Carmel (Earl Chase-late husband, and friend-Danny Parker); stepmother, Etta; paternal and maternal grandparents; as well as many aunts, uncles and cousins.
There will be no visitation. Memorial Mass for the late Jane LaRusic will be celebrated at St. Marguerite Bourgeoys Church, Cabot Street, Sydney on Saturday, February 29, 2020 at 11 a.m. with Fr. Bill Burke officiating. Following the Mass, a reception will be held. Private family internment will take place at a later date.
In lieu of flowers donations in memory of Jane may be made to Heart and Stroke Foundation or a charity of one's choice.
Funeral arrangements are entrusted to the care and direction of Pier Community Funeral Home.
Those we love don't go away; they walk beside us every day. Unseen, unheard but always near, so loved, so missed, so very dear.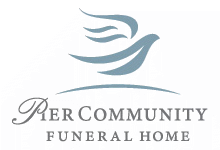 Online Condolences
Sid & family,So sorry to hear of Jane's passing.We have certainly have lost a good friend.Our thought's & prayer's are with you & your family.
From:  Ken & Carol Williston
Sid sorry to hear of Jane's passing, myself & the entire staff of Wesco offer you our deepest condolences.
From:  Wayne Strickland
You are all in my thoughts and prayers. Jane will always be remembered for her infectious laugh and kind words. She was a wonderful neighbour who was so generous with others.
From:  Joanne Kennedy
So sorry for your loss Sid and family,may God hold you in the palm of his at this difficulty time, we can't attend because we are in Florida we will light a candle at the shrine for you that God gives you the strength to get through this loss of Jane rip we will pray for all the family,
From:  Allan Burke
Jane my forever friend you will be missed
Erest in peace
Love you
From:  Ken Hanna
Sid and family,so sorry to hear about your loss.
From:  Neale and Donna Morrison
Dear Sid & Family,Sending our prayers & deepest condolences to you & your family.I had many happy times with Jane in my younger years in Sydney.love & hugs,Alex & Judy MacMillan Boone.
From:  Alex & Judy
Sid, So Sorry For your Loss of your Wife. Sorry to read of this in the Post
From:  Paul Gallop
I would like to say how very sorry I am to hear of the loss of Jane. She was always such a sweet lady. She will always be missed. God bless you all. May she Rest In Peace.
From:  Lynne (Steele) MacCuish
Dear Syd and Family:
My deepest Sympathy regarding Jean's Death. She will be missed for sure, but your memories of her will keep her spirit alive! The Obit you submitted was beautiful. I will pray for Peace on her Life in Eternity. May our Loving God continue to Bless you all with Courage, Strength and Peace in this your time of Sorrow and Loss.
Blessings,
From:  Audrey M. Brocklehurst
Sid & family, Ronnie and Sr Margaret Ann – so very sorry to hear of Jane's passing. My thoughts and prayers are with you at this difficult time.
From:  Millie Currie
Sid & family
I would like to extend my sympathy for the loss of Jane . She was a lovely caring lady. She will be sadly missed by all who knew and loved her.May God give you and your family the strength to get through this sad trying time.
From:  Betty DeLeskie & Family
Sid & Family please accept our deepest sympathy on your loss ! Our thoughts & prayers are with you!Tony & Georgina Bennett
From:  Tony & Georgina. Bennett
Sid and Family,
My wife, Pat and I were very saddened to hear about the passing of your wife. Our thoughts and prayers are with you and your family during this difficult period. May she rest in peace.
From:  Jerry Gillis
So very sorry to hear of Jane,s passing.My heartfelt sympathy Sid to you and your family.Hugs and prayers to all
From:  Joyce MacDonald
To the Larusic and Lorway Families,
Deepest sympathy on the recent passing of your loved one, Jane. My late mother, Pauline, spoke about the Lorway family who lived across from us on Townsend Street. Jane would cross the street to visit my parents and always had time to acknowledge the kids. May family and friends sustain you at this difficult time.
From:  Diane Morrison Lachowiez