Sydney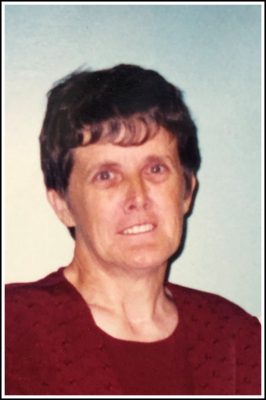 With broken hearts, we the family, regret to announce the passing of Judith 'Judy' Jessie James on Wednesday, February 12, 2020 at home in Sydney.
Born on March 11, 1945 in St. Peter's, Judy was the daughter the late Hattie Smith.
Judy loved going to church and helping others. She loved her pet cat and her suspense books and TV shows. She enjoyed spending time with her friend, Jane and going out for lunch. In earlier years she loved farming, crocheting and cross word puzzles.
Judy is survived by her daughters, Karen James, Halifax and Norma (Doug) Wood, Hopewell; grandchildren, Matthew James, Saint John, NB, Kevin MacDonald, Glace Bay, Brittany Wood, Hopewell, Jessica MacDonald, Truro, Elly Wood, Hopewell and several great-grandchildren.
Besides her mother, Judy was predeceased by her husband, Frederick Peter James.
Visitation and memorial service to celebrate the life of Judy James will be held at Pier Community Funeral Home, 1092 Victoria Rd. (entrance on Church Street), Whitney Pier on Saturday, February 15, 2020.
A gathering of family and friends will take place from 12 noon – 1 p.m. with service to follow at 1 p.m. in the All Faith Chapel with Major Charlene Vincent officiating.
Private family interment in Greenwood Cemetery, Glace Bay will take place at a later date.
The family would like to thank the VON and Sydney Home Care for taking care of Judy in her time of need. They treated her like family, and she loved when they came to visit.
Donations in memory of Judy may be made to the Diabetic Association or the Heart and Stroke Foundation.
Funeral arrangements are entrusted to the care and direction of Pier Community Funeral Home.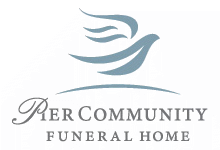 Online Condolences
I was blessed and privileged to call Judy my good friend.
I will miss her friendship. I will miss hearing her voice on my message machine, cups of tea at her kitchen table, lunches at Dairy Queen, Tim's or Kenny's. She was a great lady, nobody else like her.
From:  E. Jane Currie
So very sorry to hear about your mom. She was a wonderful person and i,ll miss her greatly. To the family no words can express your loss. But remember she love you dearly.
From:  Annette Mullins-Michalik