Sydney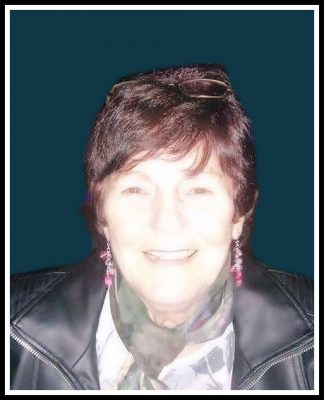 It is with heavy hearts that we announce the passing of our dear mother and grandmother, Margie at the age of 75, whose valiant fight ended peacefully on Sunday, February 2, 2020 at the Cape Breton Regional Hospital, An Calla Palliative Care Unit, Sydney, surrounded by her loving family.
Born on November 15, 1944 in Sydney Mines, Margie was the daughter of the late Joseph 'Sylvine' MacDougall and Sarah 'Sadie' MacNeil.
At an early age Margie travelled to Boston to model, only to move back to Sydney to become a nurse and later sell real estate. She eventually retired and spent quality time with her family and friends. She will be sadly missed and fondly remembered as a true testament of inspiration and strength.
Margie is survived by her loving husband, John 'Jack' Carmichael; daughter, Marlene (Kevin) Ratchford; granddaughter, Tiffany Ratchford (Mylie Wilson); her pride and joy, great-grandson, Caleb; as well as many treasured nieces, nephews, cousins and friends.
In addition to her parents, Margie was predeceased by her brothers, Donald (Theresa) MacDougall, Francis 'Rocky' (Beverly) MacDougall, John MacDougall in childhood and infant sister who died at birth.
Margie lived for spending time with her family and friends whom she cherished dearly. Her hobbies included bingo, travelling, playing cards and weekly jam sessions. She also spent the last few years with her beloved friend Joey Collet, whom she adored and brought so much joy and happiness to her life.
We the family would like to take this time and extend special thanks to the wonderful staff of the CBRH palliative care unit and Dr. Ron McCormick who cared for Margie in her time of need.
As per Margie's request cremation has taken place. Visitation and memorial service to celebrate the life of Margie Carmichael will be held at Pier Community Funeral Home, 1092 Victoria Rd. (entrance on Church Street), Whitney Pier on Friday, February 7, 2020. A gathering of family and friends will take place from 3-5 p.m. with the memorial service to follow at 5 p.m. in the All Faith Chapel with Fr. Paul Murphy officiating. Light refreshments will take place in the funeral home reception area, following the service. Private family interment will take place at a later date.
Donations in memory of Margie may be made to a charity of one's choice.
Funeral arrangements are entrusted to the care and direction of Pier Community Funeral Home.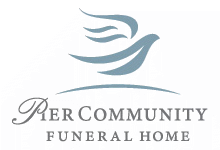 Online Condolences
So sorry for your loss Jack 🙁
From:  The Paruch family
My thoughts and prayers are with everyone at this very sad time. RIP Margie
From:  Josephine Mac Neil, Big Pond
Marlene and family. My sincerest condolences on the passing of your mom and grandmother . I have many fond memories of our early childhood in the pier . Please know that our thoughts and prayers are with you and your family
From:  Donnie Vincent
Sorry we cannot be with you at this very sad time! You now have an angel in Heaven to watch over all of you. Margie was a very good person to know, she will be missed as we visit Sydney from time to time at Lawrence and Lynn Brewer's and our niece Michelle Brewer. Sincere sympathy . Rest in Peace Margie
From:  Rose and Bosco Harkin
Sincere condolences to all of you at this difficult time. Margie was a lovely person and will be sorely missed. Love and prayers from Bill and Mary Crane
From:  Mary Crane
So sorry for your loss.Our condolences to all & may you find comfort in your happy memories of Margie during this difficult time.RIP Margie
From:  Arabelle & Alex Fougere
Tiffany, Mylie, Caleb, Marlene, Kevin We were very sad to hear of your grandmother 's passing. Having seen her recently we could see the love she had for you, your mom and your family and what an inspirational person she was. From the stories you shared over the years with us we know how much you loved her and the joy Caleb and you brought to her every day. May the love and memories of her comfort you, your mom and your family in the days ahead. Sending all of you our deepest condolences and love.
From:  Joan and Philip
Please accept my deepest sympathy for the loss of a very kind and special lady
I didn't know her well but the times we met she radiated a special kindness aura
From:  Lisa Barrett