Sydney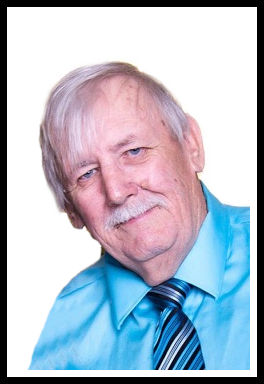 It is with great sadness that we announce the passing of our brother, George Terrance 'Terry' Allen on Monday, February 10, 2020 at the Cape Breton Regional Hospital, Sydney, surrounded by his loving family.
Born on April 29, 1953 in Sydney, Terry was the son of the late George Thomas and Muriel Isabel (Stewart) Allen.
Terry loved to visit family and friends, take long drives and make model cars. He enjoyed jigsaw puzzles, Nascar racing (#24 Jeff Gordon) and Saturday night kitchen party on the radio.
Terry is survived by his sister, Cathy (James) Phillips, Howie Centre; brothers, Jimmy and his five children, Sydney and Ricky, Westville; special friends, Brian, Ashley and their children; as well as his extended family.
Visitation for the late Terry Allen will be held Thursday, February 13, 2020 at the Pier Community Funeral Home, 1092 Victoria Rd. (entrance on Church Street, Whitney Pier) from 6-9 p.m.
Funeral service to celebrate the life of Terry will be held in the funeral home on Friday, February 14, 2020 at 2 p.m. in the All Faith Chapel with Majors Rocky and Janice Bishop officiating. A light lunch will be served in the reception area following the service. Interment will take place in Forest Haven Memorial Gardens, Sydney at a later date.
Family flowers only. Donations in memory of Terry may be made to the Hospice Palliative Care Society of Cape Breton.
The family would like to thank An Cala Palliative Care at the Cape Breton Regional Hospital for the wonderful care they gave our brother Terry in his time of need. For the care and compassion Dr. Greg Myatt and nurse, Janice gave over the years, we offer heartfelt thanks.
Funeral arrangements are entrusted to the care and direction of Pier Community Funeral Home.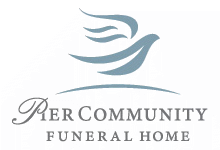 Online Condolences
We are saddened by Terry's passing, A gentle man who meant no harm to anyone. He loved to go for drives and talked about his job at Star Delivery. We always enjoyed his visits at our house and will hold him in our prayers. Alan Spinney and Valerie Lamb of Glace Bay
From:  Alan Spinney
To Cathy, Jim and Ricky and extended family. My sincere sympathies and condolences. I first met Terry 36 years ago back when both he and I drove taxi in Sydney. He always had a love for family and would always ask how my sons were when they were small. I'll miss the drives we had delivering fliers and the visits he would make visiting my family when I was living in the north end of Sydney. I can still see the twinkle in his eye and hear his laugh. You are gone from our mortal lives Terry, but your legacy and memories will always be with me. "Well done thou good and faithful servant"…untill we meet again…….
From:  Bob Hicks
Sorry to hear the passing of George ,
Been 40 plus years since we hung out with the other boys from the Pier.
Lots of memories.
From:  Robert Poulain
Sorry to here Terry has passed on he was a good and very friendly man had great times working with him at the papers!
From:  Glenn Poirrier