Bateston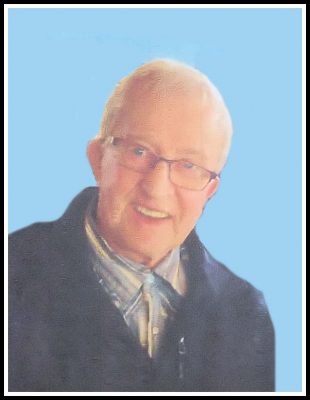 It is with great sadness that we announce the passing of George Aubrey Wadden, age 83, on Tuesday, January 14, 2020 at Richmond Villa in St. Peter's.
Born on November 26, 1936 on Scatarie Island, Aubrey was the son of the late William and Mary (Kennedy) Wadden.
Aubrey will be remembered as a hard-working man and employed as a boiler maker (local 73) for 47 years, retiring in 1996.
Aubrey is survived by his wife of 61 years, Jeanette (O'Neil) Wadden; children, Lynette (Steve DiMillo), Keith (Rhonda) and Brian (Twyla); five grandchildren; four great-grandchildren; sisters, Joan (John A. MacKay) and Hazel (Ernie) Williams; sisters-in-law, Pauline, Mabel, Jean, Bonnie and Margie; brothers-in-law, Tony and Bill; sisters-in-law, Eileen, Regina and Nancy; as well as many nieces and nephews.
Besides his parents, Aubrey was predeceased by sisters, Carm, Florence, Doreen, Violet, Marguerite, Theresa and Sally; brothers, Stanley (in infancy), Tony, Stanley, Reg, Dave, Howard, Roddie and Michael; in-laws, Vincent and Eileen, Patsy, Beverley and Bill.
Memorial Mass for the late Aubrey Wadden will be held in Immaculate Conception Church, Main-a-Dieu on Saturday, January 18, 2020 at 2:30 p.m. with Fr. Evo Di Pierro officiating. Interment will take place at a later date.
Donations in memory of Aubrey may be made to the Alzheimer Society or Richmond Villa.
Funeral arrangements are entrusted to the care and direction of Pier Community Funeral Home.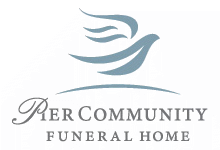 Online Condolences
Keith, Caroline and I are very sorry to hear this sad news. I know you were close with your Father and worked along with him. Here's hoping you can take some comfort in knowing that others share your grief. I hope to be down your way in April. Take care and warmest regards to Rhonda and all your family.
From:  Ralph and Caroline Simpson
Dear Keith, Brian, Lynette & Family;
My heart is saddened at the loss of this sweet man. Aubrey was kind, caring and a good friend. He always wanted to go back home and fix up the little place for himself…. it's what I think kept him going many days. He had many friends at the Villa and was well liked among residents and staff.
Personally I loved spending time with him and we shared many laughs. I know how good you guys were to him and how much he loved you all. He use to get angry and a little stubborn at times but that was fueled by how restricted his life had become in a long term care unit… but he made the best of it. I hope I will meet up with you people again … as we are unable to attend his service ( Aubrey was a religious man). My heart is broken as I would truly love to be there. Know that I admired, adored and deeply respected your Father. He was a true gentleman. God Bless you all and thank you for sharing him with us. Each one of you were very good to your Dad.. remember that… you have no regrets as you did everything you possibly could for him. Rest In Eternal Peace Aubrey
From:  Paula & Leo Sampson
Joan: Sincere condolences to you & the entire family on your loss. Thinking of you with love….Alana
From:  Alana MacLeod
Thinking of you during this difficult time. From my mom and Dad and myself
From:  Keith MacKinnon