Whitney Pier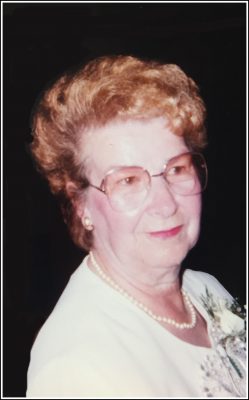 It is with immense sorrow we announce the passing of our beloved mother and sitty, Lottie Shaheen, age 92, on Sunday, January 26, 2020 at the Cape Breton Regional Hospital, Sydney. Lottie was the last surviving member of her family.
Born on August 27, 1927 in West Arichat, Lottie was the daughter of the late Peter and Emilie Covin,. At an early age she came to Sydney with her wit and charismatic attitude. Eventually, Lottie would become a homemaker, caretaker and a wife to the love of her life, Tom, where they started their family of six.
Later in life Lottie had a love for her furry friends, she enjoyed bingo nights with her daughters, going to the casino, Christmas dinner with her family, conversations with her sons and most of all, spending time with her grandchildren and great-grandchildren.
Lottie is survived by sons, Philip (Joan), David (Rose) and Tommie, Toronto; daughters, Susie (Mylie Wilson) and Brenda (Blaine Fraser); grandchildren, Philip, Steven, David, Christa, Mylie, Travis, Maria, Andrèa, Tommie, Lisa and Samantha; ten great-grandchildren; sisters-in-law, Stella (Jamael Libbus), Martha Jewer, Mary Covin and Ellen Shaheen; daughter-in-law, Colleen; as well as many nephews and nieces.
Besides her parents, Lottie is predeceased by her husband, Tom in 1978; son, Harold in 2019; sisters, Evelyn, Laura, Evangeline, Priscilla, Violet, twins at birth and brothers, Harold, Leo, Earnest, Amedee and Rudolph.
Visitation for the late Lottie Shaheen will be held on Friday, January 31, 2020 from 6-8 p.m. at the Pier Community Funeral Home, 1092 Victoria Road (entrance on Church Street), Whitney Pier. Funeral Mass will be celebrated at Holy Redeemer Church, Whitney Pier on Saturday, February 1, 2020 at 10 a.m. with Fr. Paul Murphy officiating. Reception will be held at the Pier Community Funeral home. Internment will take place in Resurrection Cemetery, Sydney Forks.
Donations in memory of Lottie may be made to Cape Breton Regional Hospital Care Unit.
Funeral arrangements are entrusted to the care and direction of Pier Community Funeral Home.
"Death is not extinguishing the light. It is putting out the lamp because the dawn has come."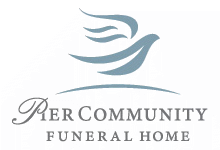 Online Condolences
Philip and Family..Our sincerest condolences on your mom's passing.
From:  Nelson and Susan Davis
So very sorry to hear of your lovely mother.May she rest in peace! Love,Joan and Bevan
From:  Joan C MacIntosh
Joan and Philip, I am so sorry for your loss of Lottie. I hope your beautiful memories of her will comfort you in the difficult days ahead. I will keep you in my thoughts and prayers.
From:  Noreen Smith
My sincere condolences to Brenda and all family members. My thoughts and prayers are with you all at this difficult time. God Bless
From:  Stella Walcott
Deepest sympathy to the family on the loss of your mother.
Autar & Vijay Munshi
From:  Dr. Autar Munshi
To Brenda and family , sending my condolences on the passing of your mom .
From:  Heather Hickey
Brenda & family sorry for your loss
From:  Mary Manning
Shaheen Family, so sorry to hear of the loss of Lottie. Our thoughts and prayers go out to each and everyone of you.
Angie and Murdock Cormier,
Jackie and Bruce Matthews.
From:  Bruce Matthews
Phillip and Family:
Sorry to hear of your mother's passing.
From:  Barry and Rhonda Smith
My deepest sympathies go out to you and your family. May God give you the peace that you seek.
From:  Mahfouz Al-Khouri
So sorry to hear of the loss of your mother Phillip. Our thoughts and prayers go out to you and your family.
From:  Robert and Karen(Krszwda)MacAulay