Whitney Pier/Toronto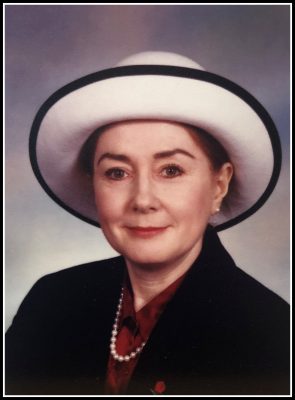 It is with great sadness that we, the family of Barbara Frances MacKinnon, announce her death on January 7, 2020 in Toronto.
Born in Sydney Barbara was the daughter of the late John and Elsie (Bennett) MacKinnon.
Barbara lived her early life in the "North end" and attended Sacred Heart Church. She retired from the Ontario Racing Commission in 2016 and was admired by everyone she met for her generosity and kind, caring nature. Known for her deep love of her Catholic faith, Barbara spent many hours in prayer and had a deep devotion to the Holy Rosary. She was an unselfish and kind friend to anyone in need. Barbara found strength in her faith and her beloved friends throughout her adult life. Her friends, Colleen, Bette Anne, Cathy and Pam remember her as a "fashionista" and as a great friend with whom they shared walks, restaurants and many conversations. Colleen remembers the fall walks and lunches at Tim Hortons. Barbara was very well read and was very interested in world events. She often shared her views on world topics.
Barbara is survived by her sisters, Diane and Dolores, Sydney; niece, Elizabeth; six grandnieces and nephews. Barbara's love for her twin sisters was unwavering. She spoke to Dolores almost every day and weekly to Diane. She always honored birthdays and holidays with flowers or gifts for them.
Besides her parents, Barbara was predeceased by her brother, Gregory and her sister-in-law, Margaret Ann and their infant son, John Cyril.
There will be no visitation.  Cremation has taken place. Due to the current situation and restrictions in place, a celebration of Barbara's life in the chapel at Resurrection Cemetery, Sydney Forks, will take place in June of 2020 with Fr. Paul Murphy officiating. A small private family gathering will follow at Pier Community Funeral Home.
Barbara was known for her generosity and so donations in her name may be made to the Canadian Cancer Society, the S.P.C.A. or a charity of your choice.
Funeral arrangements are entrusted to the care and direction of Pier Community Funeral Home.
"Your wings were ready, but our hearts were not"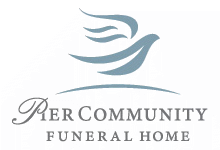 Online Condolences
To: Delores
Sending our sympathies on the passing of Barbara. That is a very chic and lovely picture of her.
May she be happy in heaven.
From:  Cathy and Alvin Croken
A beautiful soul, full of love and faith, ascended to heaven, away from us, but closer to God. When we lose a loved one here on earth, we gain an angel in heaven that watches over us. My most sincere condolences to you.and Diane.
From:  Sharon Collier
Dolores and Diane, Very sorry to hear of Barbara's passing. Love and prayers, Phonse and Linda.
From:  Linda and Phonse LeJeune