Sydney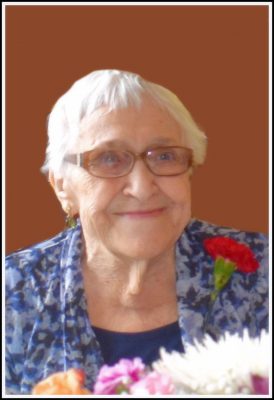 It is with great sadness that we, the family, announce the passing of Bernice Lumsden, on Wednesday, January 29, 2020 at the Cape Breton Regional Hospital, Sydney. She was a resident of the Cove Guest Home since 2017.
Born in Margaree, Newfoundland on November 12, 1926, Bernice was the daughter of the late John and Cedella (Warren) Wells. She grew up in Whitney Pier.
Bernice is survived by her children, Raylene (Don) Langley, Breton (Nancy) Lumsden and Michael (Louise) Lumsden; brother, Randolph (Joyce) Wells; sister, Sheila King; grandchildren Adam Langley, Breton Lumsden Jr. and Michelle Lumsden; as well as several nieces and nephews.
Besides her parents, Bernice was predeceased by her husband, Raymond; son, Robert; sisters, Beulah Patterson, Thelma Higgins, Sarah Hollohan and brother, Earl Wells.
For many years Bernice was an active member of St. Aidan's Anglican Church, Westmount. In her later years, she was a member of the Church of Christ the King in Sydney. Home, family and faith were most important to her. Bernice was happiest at home, knitting, cooking and baking for her family and others.
Visitation and memorial service to celebrate the life of Bernice Lumsden will be held at Pier Community Funeral Home, 1092 Victoria Rd. (entrance on Church Street), Whitney Pier on Saturday, February 1, 2020. A gathering of family and friends will take place from 2-3 p.m. with the memorial service to follow at 3 p.m. in the All Faith Chapel with Rev. Jackie Warren officiating. Light refreshments will take place in the funeral home reception area, following the service. Interment will take place in Forest Haven Memorial Gardens, Sydney at a later date.
Donations in memory of Bernice may be made to the Loaves and Fishes.
Funeral arrangements are entrusted to the care and direction of Pier Community Funeral Home.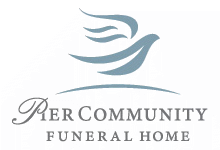 Online Condolences
Raylene and family, so very sorry to learn of the loss of your sweet mom. May you find comfort during this difficult time.
From:  Marlene Weaver
My deepest condolences to the family in the loss of Bernice.
She was such A loving and caring soul and I have met her many times as I had delivered meals to them both Her and Husband and such beautiful people they surely were and you truly were Blessed to have such great folks as relatives.
May they rest in peace and may those who left behind will always remember them and hold them in their hearts and memories where they will always live on.
From:  Edward M. MacPherson
Raylene, so sorry to read of the passing of your mother. My deepest sympathy to you and your Family.
From:  Joan Mac Donald
So sorry for your loss. My thoughts and prayers are with you and your family.
From:  Beverly Whitty
We offer our condolences and sincere sympathies on the loss of Bernice. She was a wonderful woman and will be sadly missed. May she Rest In Peace.
From:  Kimberly (King) Liska and family
Breton I'm not sure you recall me from the militia, Helena Alleyne at the time. I want to give you and your family my deepest condolences for your mom, it don't matter the age Mom is Mom. God bless you all
From:  Helena MacNeil