Whitney Pier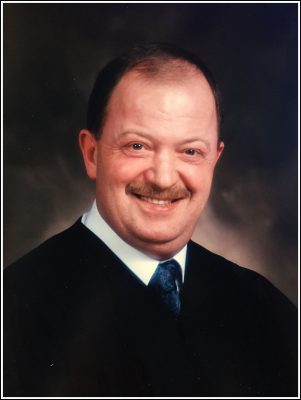 Basil 'Moby' Corbett passed away at home on Wednesday, January 1, 2020 at the age of 69.
Born in Sydney, Moby was the son of the late Bartholomew and Doris (Kiley) Corbett.
Moby was a member of Holy Redeemer parish. He was also a member of AA for over 30 years and longtime friend of Bill W. He worked many years at Steel plant and was a waiter-bartender at many taverns in the Pier area. Basil took great pride when he received his diploma in Human Services from NSCC, Strait Area Campus. His pastime was watching sports and he enjoyed his daily visit to Bordon's Barber shop for many laughs and coffee runs. Moby will be missed by all who knew him.
Moby is survived by his sisters, Catherine (Jack) Moore, Arlene Petrie and Lorraine (Dave) Murchison, all from Sydney; brothers, Gordon (Roberta), Sydney, Kevin, Alberta, and special friends, Raylene and Jean Marie Brennan. Basil also leaves behind numerous aunts, uncles, nephews and nieces.
Besides his parents, Moby was predeceased by his brothers, Terrance, Bartholomew, Reg, Kelly and brother-in-law, Gerald Petrie.
Visitation for the late Basil 'Moby' Corbett will be held on Wednesday, January 8, 2020 from 2-4 and 7-9 p.m. at the Pier Community Funeral Home, 1092 Victoria Road (entrance on Church Street), Whitney Pier. Funeral Mass will be celebrated at Holy Redeemer Church, Whitney Pier on Thursday, January 9, 2020 at 10 a.m. with Fr. Paul Murphy officiating. Reception will be held at the Pier Community Funeral home. Internment will take place in old Calvary Cemetery, Whitney Pier.
Donations in memory of Basil may be made to the Loaves and Fishes, Sydney.
Funeral arrangements are entrusted to the care and direction of the Pier Community Funeral Home.

Online Condolences
My sincere condolences to the family of Basil .Please ask Terry ,Arlene to contact me at 902 701 0745 as I have been trying to get in touch for a very long time .I am in England and use magic jack phone so its free of charge with the Nova Scotia number .Important message!!!!!
My name is George Baker
My email . bakergedward@gmail.com
From:  George Edward Baker
My deepest condolences to the entire Corbett's family. Rest in Peace my friend , may the Angels of heaven take you home
From:  Joseph Le Lievre
Sorry for your loss, our thoughts and prayers are with you and family during this time of grief.
From:  Jim & Mary Doyle
So sorry for the loss. I would see him at Bordons Barber Shop
From:  Fred Broussard
Lorraine, sorry to read of the loss of your brother. I remember you talking about him and how proud you were of him and the changes he made in his life.
From:  Diane Murchison