Sydney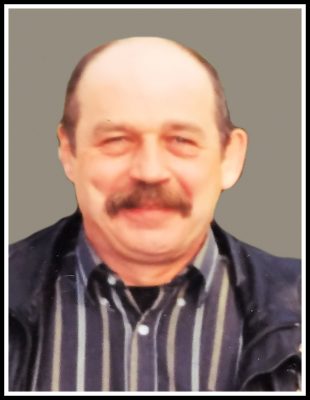 It is with deep sadness that the family announce the peaceful passing of Daniel Patrick Randall (Bragg) aka 'The Psychedelic Duck' on Monday, December 2, 2019 at his home surrounded by his family and friends.
Born on March 17, 1953 in Sydney, Danny was the son of the late Basil and Johnena Bragg.
Besides his parents, Danny was predeceased by the love of his life, Mary Lou (Walker) Randall; sister, Regina Michelle; brother-in-law, Gordon Bennett and niece, Elaine Bennett.
Danny is survived by his daughter, Nicole Clannon; son, Daniel (Stacey); four grandchildren, Nena, Myles, Mitchell and Ethan; stepson, Joseph Walker; sister, Mary Bennett; brother, Gerard (Joan); nephews, Gordie Bennett (Missy) and Paul Mitchell (Cathy); niece, Kim Cameron (Geoff); as well as many other nieces and nephews and life long friend, Judy Allen (Weatherbee).
After Graduation from Vocational School, Danny worked as a construction electrician and was a proud member of the IBEW local 1852 union. Danny or VE1RA, was a longstanding member of the Sydney Amateur Radio Club. He was also in a car club, The Corner Guys which consisted of a group of the most caring and dedicated friends who were by his side to the end.
Danny had a passion for antiques, especially radios and was one of the few people in Cape Breton still repairing tube radios. He also enjoyed anything with wheels evident by the many different vehicles he owned in his lifetime. His favorite being his 1962 Corvair. Danny spent countless hours in the garage where many of his friends would stop in to visit him over the years.
Visitation for the late Daniel Randall will be held on Thursday, December 5, 2019 from 7-9 p.m. at the Pier Community Funeral Home, 1092 Victoria Rd. (entrance on Church Street), Whitney Pier. Memorial service to celebrate his life will be on Friday, December 6, 2019 in the Pier Community Funeral Home, All Faith Chapel at 11 a.m. with Rev. Lorne MacNeil officiating.
In lieu of flowers, memorial donations may be sent to the An Cala Palliative Care unit at the Cape Breton Regional Hospital, Sydney or to the Sydney Amateur Radio Club.
Funeral arrangements are entrusted to the care and direction of Pier Community Funeral Home.

Online Condolences
so sorry for your loss,our thoughts and prayers are with you all at this sad time.
From:  Rosalind and Rollie Guy and family
My deepest regrets for the loss of such a kind and wonderful man…hugs to his family…Danny and i knew each other in 1969…great memories
From:  Nellie (Graham) Thyne
We send our deepest sympathy to all the family for your loss
From:  Kevin and Charlotte Melanson
We will all miss Dannys large smile and sense of hummer.
From:  Fred and Marilyn Gillespie VE1FJG
SORRY FOR YOUR LOSS. DANNY WAS A GREAT GUY AND WILL BE MISSED DEARLY. WE WERE SO OF THE CAR PEOPLE THAT HUNG AROUND AT THORNE'S.
From:  Gordon & Denise Dunn
Sad to hear Dan's passing,an honour to have been his friend thru many years. To Dan's family my sympathies and I know he will be missed…
From:  Wilfred Ramsay
So sorry to hear of Danny's passing. We are away & unfortunately can't be there. As Mary Lou's lifelong friend, we got to know Danny & we were so happy for the special relationship they shared. We kept in touch with Danny after Mary Lou's passing & hopefully they're together again. Our condolences to the family.
From:  Sharon & Charlie Walsh
We were so sorry to hear of Dan's passing. Mary Lou was a good friend of mine. Your family is in our thoughts and prayers at this very sad time.
From:  Susan Dixon