Sydney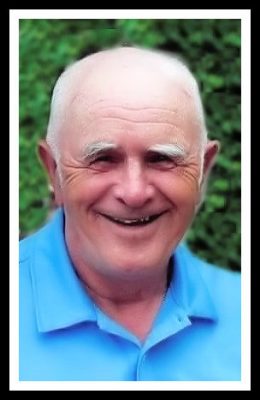 We regret to announce that Charles 'Charlie' William David O'Connell, age 71, passed away peacefully on Friday, December 6, 2019 at the Cape Breton Regional Hospital in Sydney.
Born in Sydney, Charlie was the son of the late Gladys 'Toots' and Frank O'Connell.
Charlie's two assets were his hands (to fix, create, and care for) and his beautiful blue eyes (to observe everything). Charlie was a man you could count on with his punctuality and dependability. He dedicated 50 years of his life working for the CBRM as the Chief Engineer of Ice Maintenance at the Sydney Forum and Center 200. He was past president and coach leader with the Sydney District Little League. Charlie enjoyed helping others, Sunday night Mixed Bowling League, fishing, watching TV or out on the deck with his two fur babies, Shadow and Paris, drinking Tim's coffee and having a smoke.
Charlie had a dream that later became a reality when the family gave him a surprise gift for his 70th birthday. It was a trip to Toronto, with great seats in the stadium, to watch his favourite baseball team, the Toronto Blue Jays.
Charlie leaves behind the love of his life for 47 years, Donna (Axworthy); sons, David (Frances Waterman) and Sean (Meghan); grandchildren who always made him smile, Nevaeh, Evander, Aurora and Charlee; step-grandchildren, Brogan, Sophia and Paige; sisters, Lynn, Margie (John), Francie, Stella (Frank), Trudy (Reggie) and Erica (Adam); brothers, Albert (Sue), Jackie (Connie) and Frank 'Oakie' (Cheryl); in-laws, Lill Brewer, John and Theresa Axworthy, Mike Axworthy and many nieces and nephews
Besides his parents, Charlie is predeceased by brother, Jimmy; son, Daniel and mother-in-law, Jean Axworthy.
Special thank you to the Palliative Care staff at the Cape Breton Regional Hospital and his 'family nurses', Stella and Francie for attending to ALL of Charlie's needs.
Visitation for the late Charlie O'Connell will be held on Friday, December 13, 2019 from 2-4 and 7-9 p.m. at the Pier Community Funeral Home, 1092 Victoria Rd. (entrance on Church Street), Whitney Pier. Memorial service to celebrate his life will be on Saturday, December 14, 2019 at the funeral home in the All Faith Chapel at 1 p.m. with Rev. Sheldon Chant officiating. Following the service, a light lunch will be served in the reception area of the funeral home. Private interment will be held at a later date.
In lieu of flowers, memorial donations in memory of Charlie may be sent to the Hospice Palliative Care Society of Cape Breton and the IWK.
Funeral arrangements are entrusted to the care and direction of Pier Community Funeral Home.

Online Condolences
Oakie, Cheryl and family,
Sorry for your loss. Thoughts and Prayers.
From:  Gay Lorraine Phillips
I love you.see you again soon
From:  Margie
Dear Donna and Family
Sending our sincere sympathy in your loss. I have many memories of Charlie when we worked together at Centre 200. He was always kind to me and worked hard to have the best ice surface on the island. He was proud of his work. May your happy memories bring peace and help ease your loss. Sincerely, Darlene MacLean Ken Bickerton and family
From:  Darlene MacLean
My deepest condolences to Donna and family. Charlie was such a character and will be deeply missed.
From:  Nancy Anderson
Our thoughts and prayers are with you all at this very difficult time.
Jackie (Cormier) Matthews
From:  Angie and Murdock Cormier.
SORRY I DIDN,T GET TO SPEND MORE TIME WITH YOU WHEN I LAST SEEN YOU . GOD BLESS CHARLIE , R. I. P.
From:  JOHN SPARLING
Charlie was a great guy, our condolences to his family and friends.
From:  John Shannon
Deepest sympathy from rosanne anď cathy xo
From:  Rosanne and Cathy
We are so very sorry to hear of the passing of Charlie. His love of life and for you all will help you through this most difficult time. He is at peace in God's care. Yolanda and David Nurse
From:  Yolanda Nurse
So sorry for you loss. I worked with him at the Sydney form and later on Center 200
From:  Nancy MacRae
I fondly remember Charlie when we were both rink rats at the old Sydney forum.
Charlie has a great sense of humour. We would joke and kid around every time we were together at the forum. My sincere condolences to Charlie's family.
From:  Paul Stauch