Sydney/Fort McMurray, Alberta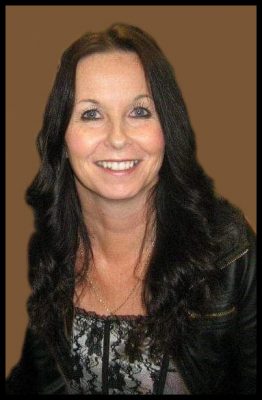 With heavy hearts we, the family regret to announce the sudden passing of Tresa McGean, at the age of 52, on Thursday, December 12, 2019 in Fort McMurray, AB.
Born on May 16, 1967 in North Sydney, Tresa was the daughter of Glenda Clark.
Our beloved mother, daughter, grandmother, sister, aunt, Tresa was a great woman with a big heart that enjoyed spending her time with her grandchildren and family. She will be missed by all who knew her.
Besides her mother, Tresa is survived by her husband, John Wilmann; two children, Amy McGean (Justin) and Cody McGean (Kayla); Jalisa Anderson, who was like her second daughter; brother, David McGean (Carole); nieces, Jessica, Megan McGean and grandchildren, Hayden, Abigail, Miah and Adalyn.
Tresa was predeceased by her grandson, Owen McGean and beloved grandmothers, Ann McGean and Lillian Clark.
Visitation and memorial service to celebrate the life of Tresa McGean will be held at Pier Community Funeral Home, 1092 Victoria Rd. (entrance on Church Street), Whitney Pier on Sunday, December 29, 2019. A gathering of family and friends will take place from 1-2 p.m. with the memorial service to follow at 2 p.m. in the All Faith Chapel with Fr. Paul Murphy officiating. Light refreshments will take place in the funeral home reception area, following the service.
Donations in memory of Tresa may be made to Tresa McGean Trust Account by sending an E-Transfer to info@pierfuneralhome.com to assist the family in their time of need.
Funeral arrangements are entrusted to the care and direction of Pier Community Funeral Home.
Tresa will always be remembered by her beautiful heart and smile. We love you very much mom, for you will never be forgotten.

Online Condolences