Whitney Pier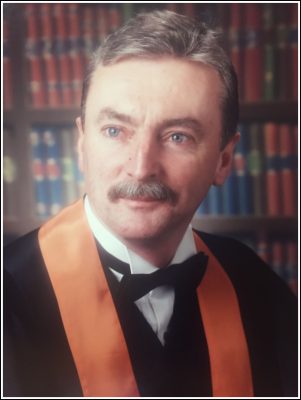 It is with broken hearts and profound sadness that we announce the passing of Michael Ronald Gushue, age 67, on Thursday, December 26, 2019 in the palliative care unit of Cape Breton Regional Hospital, Sydney, surrounded by his loving family.
Born on June 8, 1952 in Sydney, Michael was the son of the late Ronald and Jean (MacDonald) Gushue.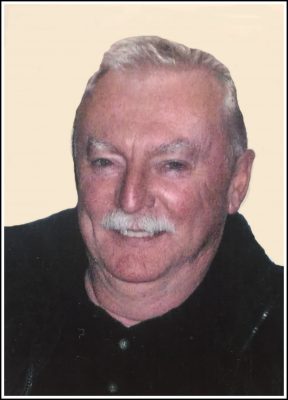 A lifetime resident of Whitney Pier and retired steelworker, Michael went on to graduate from the College of Cape Breton in 1992 with his accounting degree.
Besides his parents, Michael was predeceased by his father-in-law, Raymond Lewis; sister-in-law, Norma O'Shea; brother-in-law, John Lewis; nephew, Derrick Lewis and niece, Allison MacLeod.
Michael is survived by his wife and best friend, Margaret (Lewis) Gushue; children, Mike (Mindy), Benacadie Pond, Bryan (Shana), Sydney and Jennifer (Ryan Dicks), Sydney; grandchildren, Jaxon, Brady, Cooper, Riley, Emma, Erin, Ty and Olivia; siblings, Craig, who resided with him and Marg for the past seven years, Peggy (Roy) Nichol, Rhonda (George) Evely, Maureen (John) Moulins, Debbie and Wendy; mother-in-law, Kay Lewis; in-laws, Pat O'Shea, Neil (Dale) Lewis, Sandra (Rev. Bob Hussey), Rebecca Lewis, Cathy (Ray) MacDonald, Bert (Maurina) Lewis and Harvey (Heather) Lewis; as well his many nieces, nephews and large number of friends whose lives he touched.
Mike was loved by all and he enjoyed spending time with his family the most. He was the number one fan of the Toronto Maple Leafs. He always had a proud smile on his face when the grandchildren visited, or he attended their soccer and hockey games.
Special thanks to the palliative care staff at the Cape Breton Regional Hospital, especially Dr. Ron MacCormick, the VON, Helen Sweeney and Paul LeTurneau for their wonderful care and compassion to Mike in his time of need.
As per his wishes there will be no visitation. A Memorial Mass to celebrate the life of Michael Gushue will be held at Holy Redeemer Church on Tuesday, December 31, 2019 at 10 a.m. with Fr. Paul Murphy officiating. Light refreshments will be served in the reception area of the Pier Community Funeral Home following the service. Private family Interment will take place at a later date.
In lieu of flowers, donations in memory of Mike can be forwarded to the An Cala Palliative Care Unit, Cape Breton Regional Hospital or the VON.
Funeral arrangements are entrusted to the care and direction of Pier Community Funeral Home.

Online Condolences
Gushue Family, so sorry to hear of Mike's passing, our thoughts and prayers are with you all at this very difficult time.
From:  Bruce Matthews
Sincerest condolences on Mike's passing. Our thoughts and prayers are with all of you at this very difficult time.
From:  John and Linda Catoul
Marg and family we were so sorry to hear if Mike's passing. Wishing you peace to bring comfort, courage to face the difficult days ahead, and loving memories of Mike to forever hold in your hearts. We are presently to Toronto with family over the holidays and could not be there.
From:  Joe and Barb Collins
Margaret and family, please accept my deepest condolences on Michael's passing. May God give you peace and strength during this difficult time and in the days to come.
From:  Shirley (Crane) Gardiner
To the Gushue Family, please accept our deepest condolences on the passing of Mike, always a gentleman where ever I met him.
From:  Alex and Catherine Arsenault
Rhonda and families,please except my sincere condolences on the death of Mike. Always the gentlemen and always had a smile and friendly hello.Met Mike many years ago and he always acknowledged me wherever and whenever I saw him. God only takes the best!
From:  Shelly (Ferris) Stevens
Hi Bert Sorry for your lost
From:  Cheryl (Parsons) Ratushny
Hi Peggy & Ronda Sorry for your lost
From:  Cheryl (Parsons) Ratushny
Margaret and family
Sorry to hear about Mike's passing. Remember the good times you had together with family and friends. Take care and god bless.
From:  Len March
Margaret and Family, We are so very sorry to learn of Mike's passing. You are in our prayers and thoughts. May your beautiful memories help you with the difficult days ahead. Joanie (Wolodka) and Matty MacDougall
From:  Joan MacDougall
I am so sorry for your loss. My prayers are with you and your family.
From:  Kerrianne (Burton) Fudge