Westmount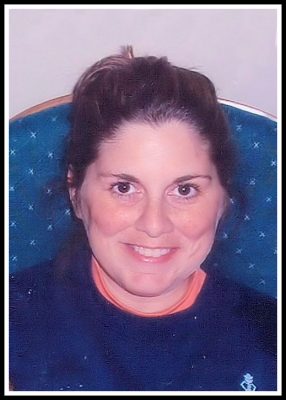 Paula Agnes Camus-Robertson, adored by her husband, Ronnie Robertson; children, Jenna, Emma and Barrett and grandson, Nathan, was called home on Sunday, December 29, 2019.
Paula was the beloved daughter of John and Agnes Camus; sister to Karen Camus (Mike Andrews), Jennifer Moss (Darren) and James Camus (Rose-Anne); aunt to Brandon and Nicole, Alyssa and Alex, Dustin and Christian; great-aunt to Bree; aunt to Colby, Rachel and Cody, Daniel, Matthew and Abigail, Mitchell and Sarah, and Bailey. She is also survived by father-in-law, Donnie Robertson (the late Sandra); brothers-in-law, Jason Robertson (Allie), David Curtis (Janita), Brian Walker and Stephen Walker
Paula's journey began in 1970 in Cheticamp, Cape Breton, as the youngest of four siblings. She moved to Westmount with her family when she was 5 years old and lived there for most of her life. As family and friends knew, Paula had kidney disease and was very lucky to be the recipient of two kidney transplants. The first from her mother Agnes and the second from her husband Ronnie. Paula was an amazing person, very strong, determined and always positive. She faced multiple challenges and never, ever gave up.
Paula was very blessed to have wonderful friendships, a positive outlook on life, and, most importantly, family. Paula's children and grand-child were her heart and joy, there is no denying that. She always kept those around her on their toes! One of her passions during the last few years was her horse, Secret. Spending time riding and tending to her was where she found peace and time for reflection. The way that she most enjoyed spending her time was with her family, especially doing activities with her husband, children and grandson. Along the way, Paula has received so much love and support from family and friends, including her colleagues at Marine Atlantic, and her girlfriends from supper club; it has been a true blessing.
Paula's struggle has now ended, and she is at peace. The family would like to extend a special thank you to the staff at the Cancer Center and ICU at the Cape Breton Regional Hospital; they were amazing!
There will be no visitation by Paula's request. Funeral Mass will be celebrated on Saturday, January 4, 2020 at 11 a.m. at the Holy Rosary Church in Westmount with interment to follow at the Holy Rosary Cemetery. A reception will follow at the Royal Canadian Legion.
Donations in Paula's memory may be made to the Canadian Cancer Society, the Kidney Foundation of Canada or a charity of your choice.
Funeral arrangements are entrusted to the care and direction of Pier Community Funeral Home.

Online Condolences
I am truly sorry for your loss, and hope in time all your precious memories of Paula will bring you peace until then May God keep you all safe in hollow of his hand.
From:  Tom Blanchard
My thoughts and prayers have been with your family over the holidays.
I am so very sad to read of Paula's passing.
With heartfelt sympathy.
From:  Maggie Miller
Johnny, Agnes et famille.
Nos plus sincères condoléances lots du décès de Paula.
De:  Raymond et Colette LeFort
Ronnie, my heart and prayers go out to you and your family at the loss of Paula.
From:  Shirley Walker and family
Our sincères condoléances
From:  Eric and Theresa Coste
Our sincere condolences God Bless
From:  Joe Moroze
My sincere condolences to Paula's husband, children, grandchild and family. RIP Paula
From:  Helen Wall
Sympathy and prayers to the family. Paula was a strong, courageous soul and we are all deeply saddened by her passing. With her strength and positive outlook we hoped she would win the battle and ring that damned bell!! Someone had other plans. Bless her soul. Donation made to Canadian Cancer Society in Paula's name.
From:  Angie Hutchinson
Condolences to Paula's
Family.
From:  Sandra McNeil
My condolences for your loss. Jennifer, I love hearing about your family and the love (and fun) you share. Please know your family is in my prayers. I can only imagine how hard it is for your family to loss Jennifer. I also believe your family will make all the difference.
From:  Bonnie (Whyte)
John et Agnes,
Je suis triste d'entendre la nouvelle du deces de votre fille Paula. Je vous assure mes prieres pour elle et pour vous. Je vais aussi celebrer la messe pour elle et pour vous et la recommender aux prieres a notre messe acadienne la semaine prochaine. Que notre Dieu de toute comapassion soit avec vous a travers de ces jours difficile.
De:  Pere Daniel Doucet
Dear Family of Paula Agnes Camus Robertson,,we are very sorry to read Paula,s passing,our thoughts & prayers go out to you today,,R.I.P. Paula you are with the Angels in Heaven now, you were a lovely girl and we know your family will miss you terribly,,God bless you all,Melvin,Agnes, Pearo & family..Alder Point.C.B.
From:  Melvin &Agnes Pearo.
My sincere condolences. Paula was such a sweet woman. God Bless
From:  Gerry MacIsaac
Ronnie & Family:
So sad to hear of Paula's passing today. Such a sweet sole, the few visits we had with Aunt Kate, at your place. Our Thoughts and Prayers go out to the family… Uncle Gordon ( Uncle Mucker )…
From:  Gordon McMahon
We were so sorry to hear of Paula's passing. Our deepest condolences & prayers are sent your way. May she Rest In Peace.
From:  Wayne & Marielle LeBlanc
Our sincere condolences to you Ronnie and your family. Our thoughts and prayers are with you all.
Brent and Rose MacLeod
From:  Rose MacLeod
I just heard of Paula's passing and I would like to offer my condolences to the family. My thoughts and prayers are with you.
From:  Georgina MacDonald
Our deepest condolences Ronnie, Jenna, Emma and Barrett we are so sorry to hear of Paula's passing. She always had a positive outlook and a smile on her face. Ellen and Nicole Landry.
From:  Ellen Landry
There are no words to describe how sad this is. I am shocked. I didn't run into Paula often, but when I did, she always had the same beautiful smile. I am so sorry to hear this. I pray that there will come a time when the joy of your precious memories will outweigh the pain of such a great loss. I am so sorry 🙁
From:  Jean Marie Sherlock
So sorry to hear of your great loss .My deepest sympathies.
From:  Wendi Joan Wallace