Sydney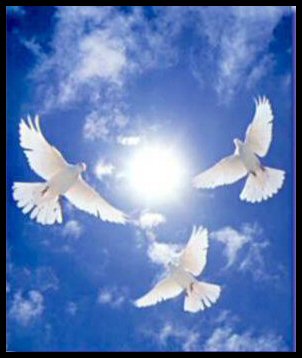 It is with great sadness that we, the family announce the passing of our beloved wife, mother, grandmother, sister and aunt, Adele Elizabeth MacLeod on Sunday, November 24, 2019 at the Cape Breton Regional Hospital, Sydney.
Born on January 31, 1945 in Scotch Lake, Adele was the daughter of the late Robert and Minnie (MacNeil) Jessome.
Adele's greatest love was spending time with her family and friends. She enjoyed gardening, decorating, listening to music and most of all, baking favorite treats and goodies for her beloved company. Adele will be missed by all who knew her.
Adele is survived by her husband, John 'Jackie' Macleod; children, Sherry Frizzell (nee MacLeod) and Lisa MacLeod; two grandchildren, Ryan and Rachel Frizzell; siblings, Bobby Ann MacKinnon, Marjorie Mader, John Jessome, Larry Jessome and Peter Jessome; as well as several nieces and nephews.
Besides her parents, Adele was predeceased by her son, John Murdock MacLeod; sisters, Verle Marchand, Patsy Egan and brother, Barry Jessome.
As per Adele's request there will be no visitation as cremation has taken place. A private family interment with graveside prayers will take place in Forest Haven Memorial Gardens, Sydney, at a later date.
Special thanks to all the staff at the Cape Breton Regional Hospital for the amazing care they provided to Adele during her time there.
In lieu of flowers, donations in memory of Adele may be made to the Hospice Palliative Care Society of Cape Breton.
Funeral arrangements are entrusted to the care and direction of Pier Community Funeral Home.

Online Condolences
Jackie..we are so sorry to hear of Adele's passing. It was such a pleasure to know her and will miss seeing you and her at the many gatherings at Sue's. Our thoughts and prayers are with you. She was such a beautiful person and will be missed. Sending you lots of hugs
From:  Pete and Mary (Floyd) Nymark
My thoughts are with you at this time. My condolences to the family.
From:  Nancy Anderson
Dear Jackie
Donnie and I are in complete shock over your loss of your Darling wife Adele ..may prayers go out to your familly and you.we will be in touch over the next few days Jackie
From:  Geraldine ,Don Toomey Andrew and family
Jackie,
We're so sorry to hear of Adele's passing. Our thoughts and prayers are with you and your family at this time!
From:  Mary Lee & Robby Reid
Our deepest sympathy to you Jackie and girls on the passing of a warm.kind and caring wife and mother and grandmother. She will be deeply missed by everyone who knew her.
From:  Calvin and Marie Rafuse
So sorry to hear of your loss, Jackie and family. Adele was a lovely caring lady who could light up your day with her smile and her laughter. We're thinking of you all during this sorrowful time. Stan and Judy Dicks
From:  Judy and Stan Dicks
Hello Jackie,Sherry and Lisa
I am so Very sorry to hear the news of Adele. I certainly have a lot of fond memories of you all. Your mom was a beautiful person and always had a smile and a big hello when ever I would see her. I wish you all well Hugs,
From:  Lynn Youden-Hopkins
Dear Jackie,Sherry,Lisa and Families: Please accept our condolences on the passing of Adele. I've known Adele for a number of years and know she was a huge part of a loving family and will be greatly missed. Loving memories will keep her close.
From:  Sincerely Judy & Tom Doolan
Sincere Sympathy Jackie & family Our thoughts and prayers are with you all at this sad time
From:  Carol & Jim Manson
My deepest sympathy Jackie .my prayers are with you my friend ,George Baker.Now living in Sunderland England ,my email ,bakergedward@gmail.com
From:  George Baker