Whitney Pier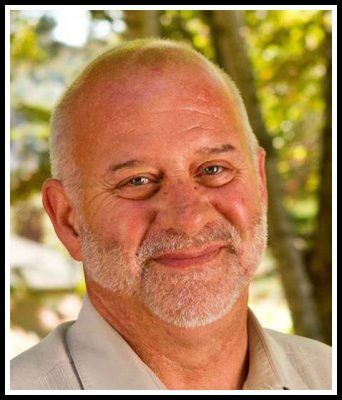 It is with great sorrow we announce the passing of Gordon Gosse Jr. on Thursday, November 14, 2019 at the Cape Breton Regional Hospital, Sydney, at the age of 64.
Born in Sydney, Gordie was the son of Enid and the late Gordon Gosse Senior.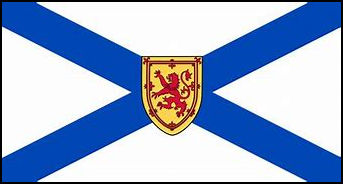 Besides his mother, Gordie is survived by his loving wife and best friend, Susan; sons, Gordie and Daniel; brothers, Bill (Kathy) and Grayson (Cheryl); granddaughter, Paisley, who brought him such joy over the past two and one half years; as well as several nieces, nephews and his special fur-kids, Spook, Duster, Cookie and Bob.
Besides his father, Gordie was predeceased by brothers, Lorway (Cecilia) and Harold (Cathy).
Gordie was proud to have been a steel worker at Sydney Steel. From there he went to Holland College to become a youth worker and became the Executive Director of the Whitney Pier Youth Club, which he was very proud of. He became MLA in 2003 for Cape Breton Nova and later became Speaker of the Nova Scotia Legislature. He went from a company house to Province House.
Gordie had many passions such as his Philadelphia Flyers, his Pittsburgh Pirates and the Denver Broncos. He enjoyed spending time at the cottage with his 'outlaws' watching sunsets and birding wherever he went. He loved to feed the birds in the backyard. He loved going to watch the Cape Breton Eagles with Barry Hennessy and playing darts with the Hen House Darts Crew.
Memorial Mass for Gordie Gosse will be celebrated on Tuesday, November 19, 2019, at Holy Redeemer Church. The service will begin at 9:45 a.m. with the Eulogy and the Mass continuing at 10 a.m. with Fr. Paul Murphy officiating. Following the service, a light lunch will be served at the Pier Community Funeral Home reception area. Private family interment will take place at a later date.
In lieu of flowers, donations in memory of Gordie may be made to the Whitney Pier Youth Club, the Cape Breton SPCA or the An Cala Palliative Care Unit at the Cape Breton Regional Hospital.
Special thanks to the ENT team at the VG, Dr. Puppala, the VON and the team at Palliative Care.
Funeral arrangements are entrusted to the care and direction of the Pier Community Funeral Home.

Online Condolences
Our sincere sympathy on such a great loss to the family…Jack& Kandice Murphy and sons, Dartmouth,NS
From:  Jack Murphy
my deepest condolences to Sue ,Daniel, Gordie Jr and their loved ones, on the loss of a wonderful husband, father and grandfather. Gordie meant so much to the people of the Pier and he will be remembered and mourned deeply….Betty Murphy
From:  Betty Murphy
Truly was a complete Gentle man.
My Thoughts & Prayers go out to Family and Friends.
My Deepest Condolences and prayers.
The whitney Pier area is forever changed with his Passing.
Thoughts & Prayers
From:  Dave Siwak
Very sorry to hear of Gordie's passing. He was a true Pier Boy through and through. He will be missed.
From:  Gordie Parsons
To: Susan & Family of Gordie Gosse:
I had the honour of serving with Gordie in the Nova Scotia Legislature. He constantly demonstrated respect for his constituents and for all Nova Scotians. Gordie served as one of our great elected public servants and it was my honour to serve with him.
From:  In Faith: Jerry Pye & Marion
Sue and Family, sending our sincere condolences. Gordie was a lovely man. He represented Cape Breton with so much pride. He will be missed by all.
From:  Heather Sparling
Our family is very saddened by the passing of a very dear friend. Gordie was close friend growing up and was always a part of the "Henry Street Gang" so many fond memories. Dad, Kaz thought the world of Gord and was so pleased of his tireless work with the youth club and felt he was a great ambassador representing the Pier. As speaker of the house, upon my retirement from the RCMP, Gord brought forward recognition of my years of service to our Province. Gord was a true friend and so many cherished memories will be forever. My family's thoughts are with the Gosse family at this time of loss.
From:  Gary Siepierski
Our deepest sympathy on Gordie's passing. Thoughts and prayers are with you all during the difficult days ahead.
From:  Jim Sheppard and Family (Victoria Mines)
We were Deeply Saddened to hear of Gordie's Passing he was a long time friend and a People's Politician. We Send Heartfelt Condolences, Prayers and Hugs to Gordie's Family and Friends during this very difficult time.
From:  Wally Talbot Jr, Mona Yakimchuck, Garfield Yakimchuck
While I didn't know Mr. Gosse personally, I did follow his work and admired his position on so many things. Even though I never met him, I'm sure those who did will experience a great sense of loss, especially his family. My deepest sympathy and sincere condolences.Tom Gaskell
From:  Dr. Thomas J Gaskell
My sincere condolences to the family on your loss. I played baseball and hockey with Gordie in the Pier as teenagers. He was a great guy and person and will be truly missed!!
From:  Bruce Richardson
So sorry to hear of Gordie's passing condolences to Sue, his mom, his kids, grandchild and family. Gordie was a great guy and will be missed.
From:  Nancy Drohan
Heartfelt condolences go out to your family from mine. God bless.
From:  Marie (Bona) Chiasson
Sue, Daniel, lil Gordie and family We are so very sad to hear about Gordie's passing. He was an amazing person who helped everyone in need. He was a wonderful neighbor and we will miss those short lil stories we always had when we were out mowing the lawns. Gordie will be missed by all who had the absolute privilege of knowing him. " Gordie do what you do best, take care of all those other Angel's in heaven as you always did here on earth"
RIP and God Bless….
From:  Joanne and Bob Beaton
Nancy and I have both Gordie and Sue in our thoughts and prayers. We pray for God's Blessings on Gordie, Sue and the family and may my old friend's soul rest in peace. "Death is not extinguishing the light, it is turning down the lamp because the dawn has come." May Gordie eternally rest in the peace, love, joy and mercy of God our Heavenly Father!
From:  Dan & Nancy Smith
Thoughts and prayers are with you all at this most difficult time….R.I.P. Gordie…..
From:  Michelle (House) and David Anthony
Whitney Pier and indeed, Nova Scotia has suffered a grevous loss with Gordie's passing. To Enid, Susan, Gordie, Daniel, Bill, Grayson, family and friends we offer our sincere condolences. While his loss has left a void in our community his legacy lives on. Thank you Gordie for being here!
From:  Frank and Delores Starzomski, North Fort Myers, FL
Deepest condolences to the family of Gordie, he was a well respected member of the community and will be missed greatly.
From:  Pam Petrie
Our sincere condolences to the Gosse family Gordie was a friend of the family he will be sadly missed Rest In Peace. The Borden Family
From:  Mary Borden Hurel
Thank You Gordie for your Friendship and Dedication/Commitment to the Community. You're missed by many, yet live on in our Hearts. My Condolences to your Family !!!
From:  Tom Campbell
In the passing of Gordie Gosse. My condolences to Sue, young Gordie,Daniel and grand daughter Paisley. My wishes are sincere. Condolences from a Pier boy. He did pretty good he was a stand up man like Paul McEwan. Pier Boy you did well.
From:  Joe Savoy
I grew up with gordie in the pier until I moved to ontario in 1976. there were many great memories from our younger years growing up. I was very saddened to hear of his passing. he was one of a kind and will be missed by all. because of people like gordie growing up in the pier was a wonderful time of my life. thanks gordie for the memories.
From:  Rick Siwak