Sydney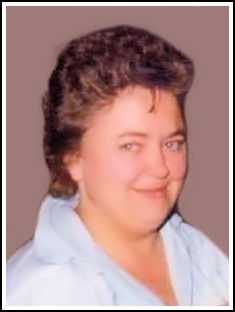 It is with great sadness that we, the family announce the peaceful passing of our beloved mother, sister and aunt, Judy Bergeron at home in Sydney on Monday, November 18, 2019.
Born on December 28, 1951 in Halifax, Judy was the daughter of the late Wilfred and Cecilia Leslie.
Judy's greatest love was spending time with her granddaughter, Emma, teaching her favorite recipes. She loved to have family and friends drop by – Just don't forget her Tim's coffee and be ready to play Yahtzee.
Judy is survived by her children, Velma Leslie, Dartmouth, JoAnne Oaks, Moncton, NB, and John-Paul (Lauralee) Bergeron, Sydney; two granddaughters, Emma and Brittany; sister, Alexis (Robert) Delong, Fredericton, NB and brother, Norman (Stephanie) Leslie, Frenchvale; as well as several nieces and nephews.
Besides her parents, Judy was predeceased by her brother, John Leslie.
As per Judy's request there will be no visitation as cremation has taken place. A celebration of life will be held at a later date.
Special thanks to Elaine MacAskill and Shawn Drover for being such a help and comfort to Judy in her later years.
In lieu of flowers, donations in memory of Judy, may be made to a charity of your choice.
Funeral arrangements are entrusted to the care and direction of the Pier Community Funeral Home.

Online Condolences
Norman and family. Our thoughts and prayers are with you in your time of sorrow.
From:  Janice and Allan Crawley
Norman and family , we are deeply sorry to read of Judy's passing. Please except our deepest condolences.
From:  Victor & Jean Mazalin
MY DEEPEST CONDOLANCES TO THE FAMILY,SHE WILL BE MISSED.
From:  DORENA SERROUL
My thoughts are with all the family and friends of Judy, for their sudden and terrible loss. An extra hug to her brother Norm.
From:  Terri Sampson
My deepest condolences to John Paul , Velma and family. Judy was surly one of a kind,we had lots of laughs together. If ever you were feeling down she would always make you feel better with her humor. She will be missed.
From:  Judy Campbell
So sorry to hear of the passing of Judy. My condolences to her family and to Alexis and Norman and their families. May she R.I.P.
From:  Valerie Marie Forward
We are sisters and that included all that that entails She loved her family and we loved her! She had a wonderful sense of humour, she was well read , which took her away from her struggles. She will be missed and will always be loved.
From:  Lexie