Whitney Pier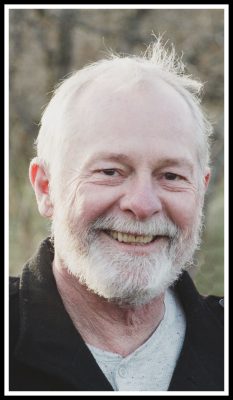 "Oh my…"
The Leafs still haven't won the Stanley Cup since 1967 and for me, as of Sunday, October 27, 2019 the clock has run out. On that day it was 6 degrees in Sydney, 3 degrees in Calgary, and 11 degrees in Victoria. I know this because I'm a bit of an amateur weatherman. The beautiful love of my life and best friend, Mary (Dixon) of 38 years is now the weather keeper to our two daughters, Cara (Robert) Petitpas and Tana (Eric Olson) Yhard.
I was raised by Charles and Dorothy (Yhard) Kitson since the day I was born on March 25,
1952…it was 3 degrees and raining. From here it gets…complicated, so here we go:
I am survived by my brothers, Jim (Lillian) Yhard, Wayne (Jane) Yhard, Alex (Roxanne) MacEachern, Joey (Rose) MacEachern, Tommy MacEachern; sisters, Diane (Tony) Serwatuk, Carol (George) Campbell, June (Butch) Tanzola, Kim (John) MacNeil, Betty Yhard, Diane (Rollie) Proulx, Marlene (Wayne) Devoe, Sherry (Lorne) MacLean; brother-in-law, Lloyd Dixon; sister-in-law, Helen Dixon; grand-dogs, Layla and Darcy Petitpas; as well as grand-kitties, Abby and Indus Olson.
I am predeceased by my sister, Margaret York; along with Helen and Tom MacEachern; sisters-in-law, Carol Fraser and June Shetler; and finally, my brothers-in-law, Gordon Dixon and James Dixon.
So more on me. My many great skills I'm told were my baking, my cooking, my bartending, and serving my customers at Huang's with a smile for 15 years. My perfect day started with the Cape Breton Post and a cup of tea with Mary by my side.
From the bottom of my big heart I cannot say enough about the unwavering care given to me in Palliative 4E at the Cape Breton Regional. The doctors and nurses are true angels and they fly not walk. The talented ladies from Hospice baked up a storm and kept my girls going. Bless all our friends and family for all the visits and love given to my girls through this year long battle.
Flowers are lovely, but could you please consider donating to the Hospice Palliative Care
Society of Cape Breton in my memory at www.hospicecapebreton.org.
So, with a smile and a handshake I say, "Thank you."
Visitation for the late Douglas Yhard will be held on Friday, November 1, 2019 from 5-8 p.m. at the Pier Community Funeral Home, 1092 Victoria Rd. (entrance on Church Street), Whitney Pier. A memorial service to celebrate the life of Douglas Yhard will be held on Saturday, November 2, 2019, in the All Faith Chapel at 11 a.m. with Fr. Paul Murphy officiating. Following the service, a luncheon will be held in the funeral home reception area.
Funeral arrangements are entrusted to the care and direction of Pier Community Funeral Home.

Online Condolences
Dearest Mary and family,
We send our deepest condolences and share in your loss at this time. We have been truly blessed to have had Dougie in our lives and will keep you, the girls and your family in our thought and prayers.
From:  Joey and Rose MacEachern
Such a nice guy and kindred spirit.Our thoughts and prayers to his family.
From:  Doug MacLeod.
Doug you will forever be an angel watching over your family .you are at peace and no longer in pain . My heart breaks for your loved ones so very sorry for the loss of a great man
From:  Judy Davidson
Mary, I am so saddened after hearing of Doug's passing. As you know Doug was one of the guys dating back to the old Joe Bruk days. We had many yarns to spin back in the day I wish to express my sincere and deepest sympathy to you and your families. May you find the bond that keeps Doug's memories always in your heart and minds. Dougie, may you find eternal happiness and may your soul rest in peace.
Respectfully.
From:  Joe Hollohan
Cara and Robert – Our hearts are saddened by your loss and our thoughts and prayers are with you.
From:  Gordon and Paula Petitpas
My thoughts and prayers are with you all in your time of sorrow
From:  Shirley Matthews
So sorry for your loss sending our deepest sympathies and love
From:  June and Butch
Mary, Cara, Tana our deepest condolences on the loss of your husband and father Doug our prayer and thoughts are with you at this difficult time.
From:  Diane (Rollie) Proulx
Mary , Cara and Tana , sending my deepest sympathy to you all .
Dougie was a real great guy and you will have many happy and funny memories of him .
From:  Patsy ( Shetler ) Shacklady
May God bless and comfort you and your family during this difficult period; please accept my sincere condolences.
From:  Veronica Bodhaine
Sending condolences to Mary and family.May the fond memories you hold deep within your heart help you through this most difficult time.
From:  John Brenda Yhard
Doug old friend we always had a good laugh at Huang.s and you would remember the # for the meal I always got do to my short memory from my Brain Injury, I would forget sometimes.and always fill my coffee cup because you knew I was in the Army and always needed coffee. God Speed Doug and Rest In Peace till we meet again sometime down the road old friend !Thanks for the memories!
From:  Donald House
Dear Mary and family,
I am so sorry to hear of Doug's passing. He spoke about you and the girls so much during the time I worked at Huang's with him. I have the best memories of Doug that I'll cherish forever. I so loved his stories, and all the nights we closed the restaurant together. He was truly the best! Sending you all lots of love and prayers to get through this difficult time.
From:  Dana Gouthro
We are so sorry to hear about Doug he always had a smile on his face and would love to chat, we always looked forward to seeing him when we went out to eat. Gob Bless him and your family are in our thoughts and prayers.
From:  Ann M. Sweeney
a donation has been made to Hospice Palliative Care in Douglas name from his brother Joe's Sunday morning hockey group our deepest condolences to the famly
From:  Arno Raymakers
Mary, Cara, Tana
I am so very sorry for your huge loss! Rachel has kept me informed of how Dougie was doing, and you and the girls. I had you all in my prayers then and you are in my prayers now.
I would have been there, but I have our Craft Show here in North Sydney. Dougie is at peace now and not suffering any more, my you find some comfort in that. I know it will take great strength to get through this, just know we are keeping you in our hearts and prayers.
Love you all
From:  Trisch