Sydney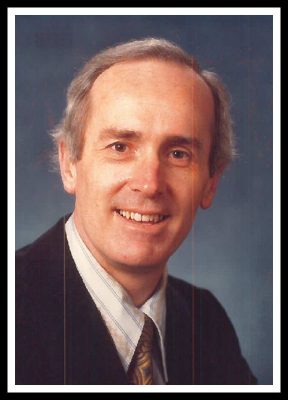 Jim Rhymes, age 84, passed peacefully on the morning of Tuesday, October 15, 2019 at Harbourstone Enhanced Care, Sydney.
Born on March 11, 1935 in Sydney, Jim grew up in Ashby and lived in the family home on Cabot Lane (later Cabot Street) for five decades. His early memories were of growing up with his brothers, Jack, Albert and Hubert with little of their own, save the roof over their heads and the enduring love of a widowed mother determined to take care of her boys.
At age 16, Jim went to work at the Bank of Nova Scotia as a summer student, remaining there until 1956 when he began work with the Federal Government. He built a successful career with the Department of Manpower, later Employment and Immigration, where he remained until his retirement in 1991.
Jim devoted much of his life to the care of his mother, Mabel, sacrificing greatly in return for the enormous sacrifices she had made for him and his brothers. Jim was a man of modest taste and had a wry sense of humour. He was also the family photographer and custodian of our family history, connecting the family with stories of Sydney, Burgeo and English Harbour West. Jim enjoyed traveling, skiing, swimming at East Bay sandbar, skating, and attending live music and theatre events. He was an active parishioner at St Alban's and Christ Church through the years. After retirement, Jim kept busy with his bridge club, gardening, and volunteering at the Cape Breton Regional Hospital.
Jim was predeceased by his father, John 'Jack'; mother, Mabel; older brother, John and his sister-in-law, Velma. Jim is survived by his brothers, Albert and Hubert (Chris); sister-in-law, Kaye; nieces and nephews, Tom, Janet, Cathy, Robert, John, Fulton, Debbie, Lisa, Cindy and their families. He is also survived by his eternal best friend and partner in adventure, Eileen Kingsbury of Sydney.
The family would like to thank the staff at Harbourstone for the care Jim received in his final years.
A graveside committal to celebrate the life of Jim Rhymes will take place on Saturday, October 26, 2019 at 2 p.m. in Hardwood Hill Cemetery, Sydney with Rev. Brenda Drake officiating. A reception will follow at 3 p.m. at the Pier Community Funeral Home, 1092 Victoria Road, (Church Street Entrance) Whitney Pier.
Donations in memory of Jim can be made to the Alzheimer Society of NS or the Cape Breton Regional Hospital Foundation.
Funeral arrangements are entrusted to the care and direction of Pier Community Funeral Home.
Requiescat in pace

Online Condolences
Albert and family.
I read with great interest the passing and the successful and caring life of your brother and uncle to your family. Although we never had the opportunity to meet Robert, John and Fulton have endeared me with a few stories of both you and you brother's commitment to Mabel. Indeed noble men. My condolences for you loss. You can live with peace that he contributed to the character of Cape Breton we so much respect.
From:  Peter G Amiro
We are sorry to learn of Jim's passing . Jim & his mother will always be remembered with great affection .
May he rest in eternal peace.
From:  Ann & Frederick Cyr .
I got to know many of those stories and the family history while sitting with him before he went in Harbourstone. A finer gentleman you would not met. My deepest condolences !
From:  Judy Drover