Sydney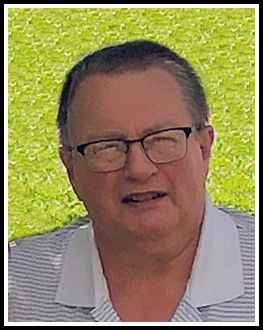 It is with heavy hearts and deep sadness that we announce the passing of Joseph Allan Burke on Wednesday, October 30, 2019 peacefully at home in Sydney.
Born on April 30, 1958 in Sydney, Allan was the son of Helen (MacKillop) and the late Clarence Burke.
A big part of Allan's life was working with 587 Whitney Pier Air Cadets as a CIC Officer respectfully holding the Commanding Officer position for many years. Allan's passion; working with the cadets was most rewarding watching each cadet grow as a confident adult and moving on to other things. His motto for the squadron was "Family of Leaders".
Allan was a member and past president of branch 128 Whitney Pier Legion. In his early years Allan was a burner mechanic by trade, later worked as a bartender at branch 128 Whitney Pier Legion.
Allan had many other passions including driving to Baddeck, online gaming, pets and watching funny TV shows with his family. Allan's sense of humour; and good nature will be deeply missed by all.
Allan is survived by his loving wife, Bernadette (Dearing) Burke; children, Natasha (Chris), Alicia (Peter), and Daniel (Dave); granddaughter, Brooklynn; brother, Dougie (Wendy); sister, Kathy (Danny); as well as nieces, nephews, brothers and sisters-in-law.
Besides his father, Allan was predeceased by his mother-in-law, Rita Dearing; brothers and sister-in-law, Harry, Albert and Corenia Dearing.
The Burke family would like to thank the VON along with the Renal Dialysis unit at the Cape Breton Regional Hospital for all the care and the support they have provided for Allan over the years.
Visitation for the late Allan Burke will be held on Monday, November 4, 2019 from 2-4 and 7-9 p.m. at the Pier Community Funeral Home, 1092 Victoria Rd. (entrance on Church Street), Whitney Pier. Memorial service to celebrate his life will be on Tuesday, November 5, 2019 in the All Faith Chapel at 11 a.m. with Rev. Sheldon Chant officiating. Following the service, a luncheon will be held in the funeral home reception area.
Donations in memory of Allan Burke may be made to the Renal Clinic at the Cape Breton Regional Hospital or Charity of choice.
Funeral arrangements are entrusted to the care and direction of Pier Community Funeral Home.

Online Condolences
so sorry to hear of Allens passing , my thoughts and prayers are with all of you. Rip Allen
From:  Pat Chase
So so sorry to hear of Allen's passing. He will leave a huge void in the cadet world. Have many fond memories working with Allen he will be truly missed
From:  Maralyn (Grabher)Ralph
Love and Prayers to all family and friends may the Light and Love of the Lord be with you all
From:  Arlene Usher
My sincere condolences goes out to Al's family. This man taught me so much in 587 Air Cadets. He was one of our leaders that helped mould us into fine young men and women. He will be missed by so many people.
From:  Lynnette (Kokocki) Chiasson
Bernadette,Kathy and families. So sorry to hear of Al's passing, our thoughts and prayers are with you all at this time.
From:  Jackie (Cormier) Matthews, Angeline and Murdock Cormier.
So sorry for your loss.
From:  Winston Harris
I have many fond memories of Al through my 587 years!! We were defiantly a close bunch of people! I respected Al and Bernadette and looked up to them… my prayers go out to Burke family!!! RIP Al.
From:  Raylene Usher-Cormier
Natasha my sincere condolences to you and your family. My thoughts and prayers are with you and rest of the Burke family.
From:  Marcia Pooley
Alan you will be missed greatly but never forgotten.
From:  Rodena
My deepest sympathies to the family of Al. Bernadette, Alicia and Daniel – I feel very fortunate to have been able to meet Al and I have so many fond memories of you all. Please know that many prayers are being sent your way, and hope you can find some comfort in knowing that Al was a guiding light in my life as well as many others during our years spent at 587. Sincerely with all my love,
From:  Willena Jardine
Dear Bernadette:
My deepest, heartfelt sympathies to you and your family on the passing of Allan. I was so glad we had a chat a few week ago. It was so nice to see you. You and Allan always stayed in my memory of as loving devote couple. You made a great team. Once again my sincere condolences. Allan was a fine man and I was honoured to have met him. Sincerely,
From:  Lyn Roche