Louisbourg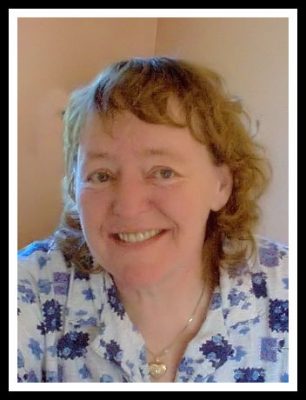 With great sadness, we the family, announce the passing of Elsie Ruth Troke on Wednesday, September 4, 2019 at the Cape Breton Regional Hospital, Sydney, surrounded by her loving family.
Born on December 14, 1953 in Louisbourg, Elsie was the daughter of the late Lewis and Martha (Mayo) Riggs.
Elsie is survived by her sons, Joe(Giselle) and Stanley (Tish); grandsons, William (Megan) and James (Sarahlyn); siblings, Susan (Brian) Kennedy, Junior (Frances) Riggs, Caroline (Tommy) Martell, Margaret Anthony and in-laws, Tony (Treena) Troke, Roy (Marilyn) Troke, Sharon (John) Zablaska, Gordon Troke, Ellen (Milton) Cross and Tracy (Gaye) Troke.
Besides her parents, Elsie was predeceased by her husband, Stanley.
Elsie grew up and lived in Louisbourg all her life. She married the love of her life, Stanley Troke and spent many years raising a family together. She worked numerous years at National Sea Products and when they closed, she returned to university with her son, Joe. She studied accounting and worked as a bookkeeper until she retired.
Elsie enjoyed being surrounded by family and friends as well as going on many vacations and having a lot of adventures. She especially loved spending time with her grandchildren, who were the light of her life.
Elsie was an excellent baker and was famous for her homemade buns. At Christmas everyone would look forward to her cinnamon rolls and macaroons. Many nights were spent playing cards and having lots of laughs. Elsie's only regret was not being around to welcome her great-grandson being born into her family.
Visitation and memorial service to celebrate the life of Elsie Troke will be held at Pier Community Funeral Home, 1092 Victoria Rd. (entrance on Church Street), Whitney Pier on Saturday, September 7, 2019. A gathering of family and friends will take place from 10 to 11 a.m. with the memorial service to follow at 11 a.m. in the All Faith Chapel with Rev. Sheldon Chant officiating. Light refreshments will be served in the funeral home reception area following the service. Interment will take place in Forest Haven Memorial Gardens, Sydney.
In lieu of flowers, donations in memory of Elsie can be made to the VON Canada.
Funeral arrangements are entrusted to the care and direction of Pier Community Funeral Home.

Online Condolences
S