New Waterford/Sydney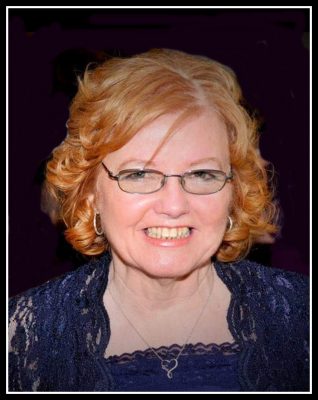 It is with great sadness, we the family of Diane Delaney inform you of her passing on Thursday, September 12, 2019 at the Cape Breton Regional Hospital, Sydney with her girls by her side.
Born on November 27, 1951 in New Waterford, Diane was the daughter of Florence and the late James Fraser.
Diane always had a smile on her face. Her laugh was contagious and her bubbly personality could brighten even the darkest of days. She was brave, tenacious, resilient and strong. Her ability to overcome, even throughout her battle with a terrifying cancer was awe-inspiring. She lived life to the fullest but always had time to pause and sing to a good tune. Anything by Johnny Reid was of course, preferred. Mom was loved by so many and she couldn't go anywhere without meeting someone she knew. She volunteered many places throughout her lifetime. She was president of CID for two years and was a current member of the Holy Redeemer CWL.
Diane is survived by her daughters, Amanda (Martin MacDonald) and Lisa (Kenneth Tanner); the apple of her eye and only grandson, James Patrick; mother, Florence; sisters, Mary Phillips, Betty (Greg) Hill, Donna (Blair) MacKinnon, Jim (Colleen) Fraser, Michael (Mary) Fraser; special sister-in-law, Sadie; numerous nieces and nephews as well as her Tartan Army friends.
Besides her father, Diane was predeceased by her husband, Pat Delaney; sister, Rose Marie; brother, Blair and several other family members.
Visitation for the late Diane Delaney will be held on Wednesday, September 18, 2019 from 5-8 p.m. at the Pier Community Funeral Home, 1092 Victoria Rd. (entrance on Church Street), Sydney.
Memorial service to celebrate the life of Diane Delaney will be held in the funeral home on Thursday, September 19, 2019 at 11 a.m. in the All Faith Chapel with Fr. Bill Burke officiating. A light lunch will be served in the funeral home reception area following the service. Interment will be in New Calvary Cemetery, Whitney Pier.
Donations in memory of Diane may be made to the VON.
Funeral arrangements are entrusted to the care and direction of Pier Community Funeral Home.

Online Condolences
My Deepest condolences to Lincoln's family and friends. I met Lincoln many years ago, always a gentleman, happy and eager to help.
My he rest in peace
From:  David Pratt
Mary thinking of you and the family during this difficult time may god bless each and everyone of you.
From:  Patsy and John Odo
Please know that I can not be there for Diane's celebration of life. Amanda & Lisa, you are Diane & Pat's pride & joy…may the sun shine on your shoulders and your parents spirits live within you every waking minute of every waking day. A mother never wants to bury a child so my heart goes out to you and to your siblings.You raised them well. God Bless. Amen
From:  Bev
Sadden to hear of your mom's passing.She fought a hard battle but now her suffering is gone.She was an amazing lady who certainly be missed.Our thoughts and prayers are with you both.
From:  John and Janet Wylde.
Lisa, Kenneth and James. Sending all our love and prayers during this difficult time. Diane was a wonderful woman and will be missed. All our love
Bria and Payton xo
From:  Bria LeJeune