Rock Elm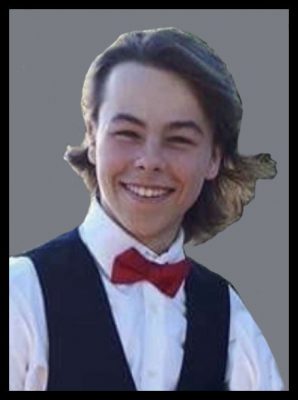 It is with great sadness and broken hearts that we announce the sudden passing of a son, brother, grandson and nephew, Owen McGean on Wednesday, Aug 14, 2019 in Marion Bridge at the age of 16.
Born on June 1, 2003 in Sydney, Owen was the son to Amy McGean and Peter MacPerson.
Owen loved hanging out with his best friends, Brooklyn, Connor, Dylan, George, Landon, Stephen, Andy and Isaac, Tyrell, Cassidy, Anthony and along with many others.
Owen loved skateboarding, snowboarding, four wheeling, boxing and playing his Xbox. He loved spending time with family and had a special place in his heart for his animals. He had a green thumb for gardening and enjoyed every minute of it. Most of all, Owen would always be seen looking his best.
Besides his parents, Owen is survived by his loving step-parents, Justin MacDonald and Destiny Corbett; siblings, Hayden, Abigail, Landon, Adrian, Neveah and Kendall; grandparents, Arnold MacLeod, Tresa McGean, Clyde MacDonald (Allyson) and Sandra MacPherson; great-grandmother, Glenda Clark; uncles, Cody McGean (Kayla McIsaac), Slick (Kyle) MacPherson (Haley), Brent (Danielle) MacDonald, Brandon (Samantha) Murphy and aunts, Jackie MacPherson, Tristan Murphy, Christene (Jamie) Dunn. Owen is also survived by his cousins, Miah and Adalyn McIsaac, Damon Murphy and Kianna Dunn.
Owen was predeceased by many grandparents and great-grandparents.
Visitation and funeral service to celebrate the life of Owen McGean will be held at Pier Community Funeral Home, 1092 Victoria Rd. (entrance on Church Street), Whitney Pier on Tuesday, August 20, 2019. A gathering of family and friends will take place from 12 to 2 p.m. with the funeral service to follow at 2:30 p.m. in the All Faith Chapel with Fr. Paul Murphy officiating. Light refreshments will take place in the funeral home reception area, following the service.
Donations in memory of Owen may be made to Owen McGean Trust Account by sending an E-Transfer to info@pierfuneralhome.com to assist the family in their time of need.
Funeral arrangements are entrusted to the care and direction of Pier Community Funeral Home.
Owen wherever you are, you will be remembered by all who knew you. For you touched so many lives with your kind gentle heart, your love for helping others, your big goofy smile and your big warm hugs. You will never be forgotten.

Online Condolences
So very sorry for your GREAT GREAT loss.Heaven has gained a special Angel and although we cannot see him he will be in our hearts and souls forever.Fly high Owen ….you will be sorely missed by everyone.Know that I am here for you Amy night and day.Gone way too soon…rest easy Owen xo
From:  Val Kennedy
To the family and many friends of Owen, I'm am so very sorry for your loss! May God forever stay close to you and give you strength and comfort in this tragic time! God bless you!
From:  Billie Jo Campbell
i miss you so much im so sorry i wasnt by your side everday. i wish i could see your smile one last time and say good bye
From:  Kearsten Paige Steele