Sydney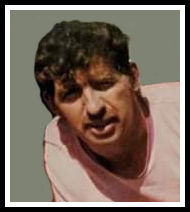 It is with the heaviest of hearts that we announce the passing of Alvin Colson, age 67, on Sunday, August 18, 2019 at the Cape Breton Regional Hospital, Sydney, after a short battle with cancer, with his loving family at his side.
Born on February 26, 1952 in Shallop Cove, Newfoundland, Alvin was the son of the late Leslie and Viola Colson.
Alvin loved spending time with his daughter Marlene. He loved to fish and work in the woods when he was younger and loved going to the boardwalk and meeting new people. He will be deeply missed by Marlene and his family. Forever in our hearts and all the great memories that will never be forgotten.
Alvin is survived by his daughter, Marlene (David), Whitney Pier; companion, Lorraine Young; brothers, Charles, Donald, Ricky, Wayne, Billy and Gary; sisters, Margaret, Myra, Regina and Claudine; grandchildren, Joseph Alleyne, Zackery Harvey, Jonah MacIntyre and Nicole MacIntyre.
Besides his parents, Alvin was predeceased by his brother, Michael and sisters, Marie, Melita and Linda.
Funeral arrangements are entrusted to the care and direction of Pier Community Funeral Home.
Time and date of memorial service will  be announced at later date.

Online Condolences
My deepest sympathy to your family on the loss of Alvin. Thoughts and prayers to your family at this sad time!
From:  Ellen Moore (Von )